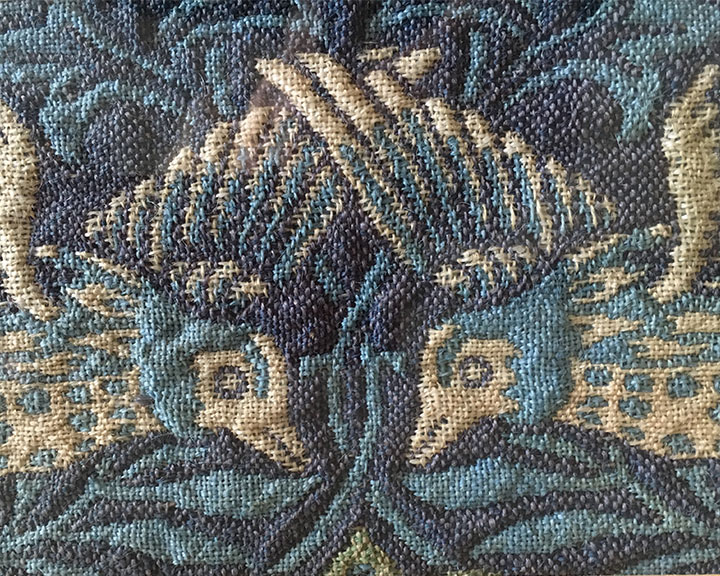 SOLD
Bird
1878
William Morris designed Bird for the drawing room at Kelmscott Manor, where it can be seen today in the indigo colourway. It can also be seen in the dining room at the National Trust property Standen, another Phillip Webb designed house.
Bird was one of four woven textiles produced by Morris & Co which featured pairs of birds. Inspired by Italian woven silks from the 16th and 17th centuries which were housed in the South Kensington Museum (now the V & A) where William Morris was an advisor, but also used the collections for inspiration in his designs.
Cataloguing
Woven woolen double cloth designed by William Morris in 1878, handloom Jacquard woven at Merton Abbey, the background in shades of blue, the pair of facing birds with outstretched wings in shades of blue and ivory on a shaded blue foliate ground.
Actual woven panel4 1/4 x 14 in; 11 x 36
Mounted on acid free board with an acid free mount and a c 1910 oak wood frame.
13 1/2 x 21 in; 35 x 54 cm
Condition
Very good condition.