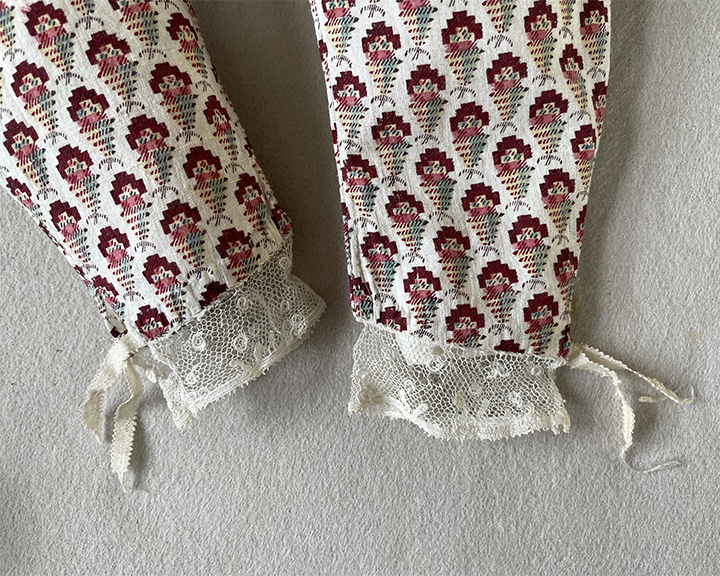 Girl's Detachable Sleeves
1810-20
The delightful roller print imitates a woven twill weave shawl design.
Cataloguing
Each roller printed cotton in a small repeat print in maroon, yellow, green and pink, the cuffs with a simple bobbin lace and silk ties with scalloped edges. the shoulder ends with linen ties,
8 in; 20 cm long - lace to top, not including the ties.
Condition
The cotton print is in very good condition. The lace has a couple of holes to each sleeve.
Price: £250 | $350 | €290
Reduced to: £200 / $280
Ref N°: 855