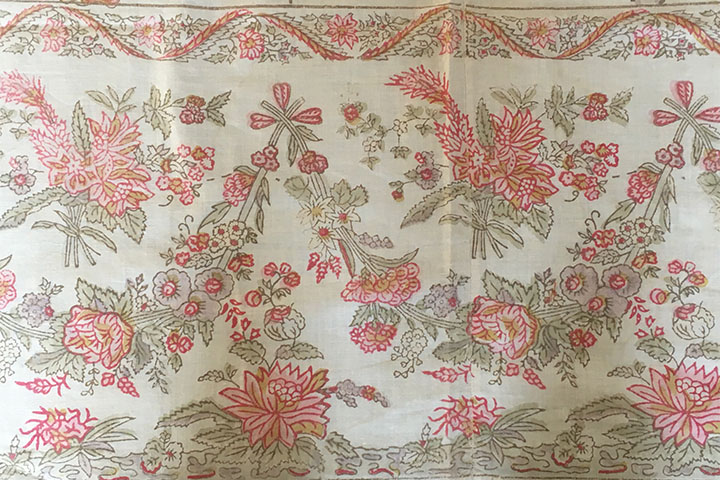 Hand Block Print Hanging
1930s
A very pretty hanging or bedcover or one large or two narrower curtains. There is a centre seam which could be unpicked.
Cataloguing
The central field with crown Imperial lillies, roses caught with bows and with swirling ribbons, the wide broders with small bunches of flowers, all in pink, yellow and grey/mauve, all on white cotton ground.
8ft 2 x 5ft; 2.5 x 1.5 m
Condition
Very good. Very clean and fresh looking.
Price: £195 | $260 | €220