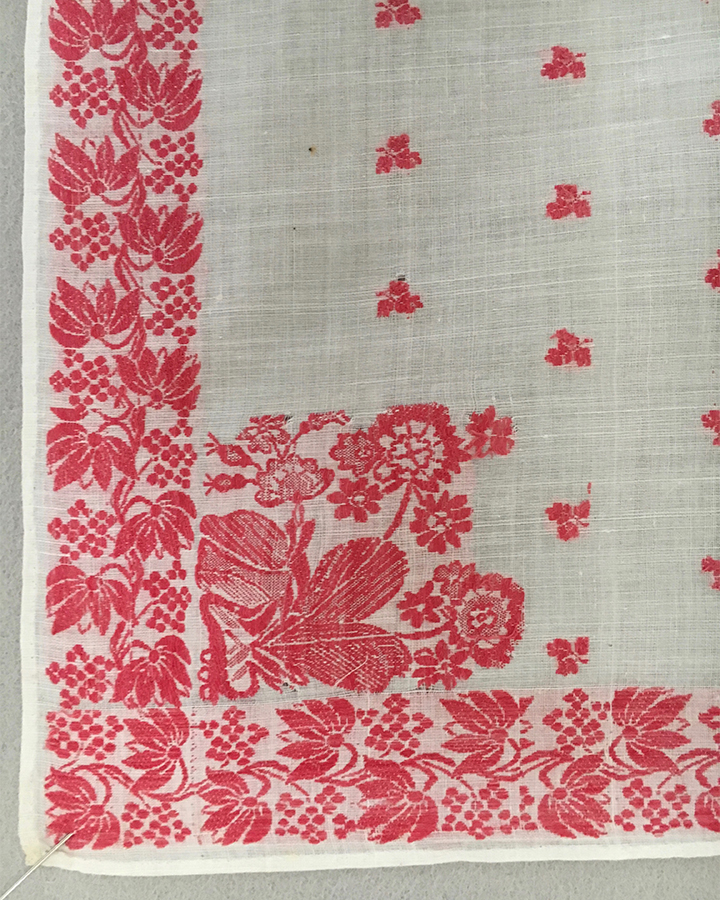 Woven Fichu
Early 19th c
Unusual finely woven border.This can be folded into a triangle so as not to show any damage but I also thought anyone interested in weaving would like this.
Cataloguing
Square with borders woven with repeat of leaves and fruit, two corners with an additional large flower and leaf design, the main field with a small repeating motif of leaf sprays, all in pale blue on white muslin ground, 28 in; 72 cm square
Condition
The worst damage is a hole 2 x 2 cm which you should be able to see from photo. There are a couple of light brown marks to one corner and there are four other small holes to the main ground. There is another light brown mark near a border 2 x 1 cm and then a couple of spots. The fichu can be folded sucessfully so as not to show any damage.
Price: £95 | $130 | €110
Ref N°: 880