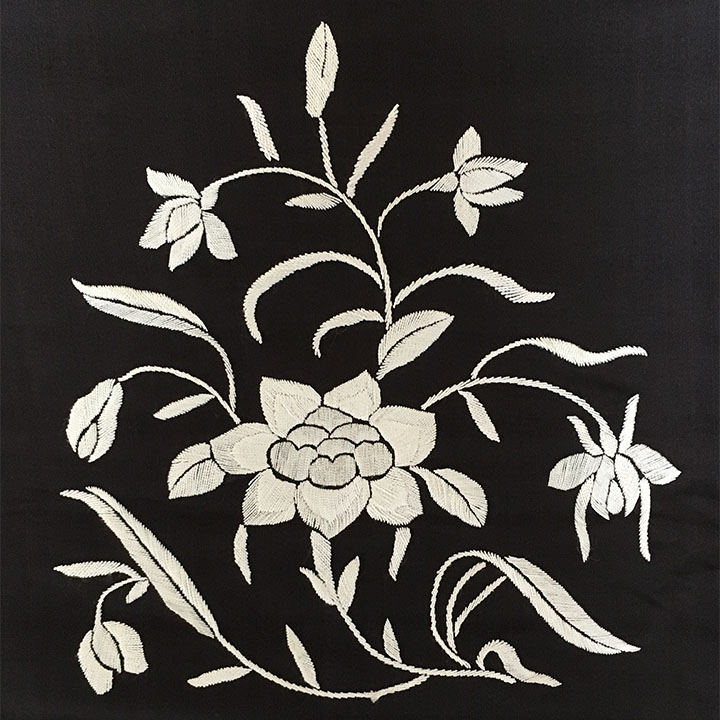 SOLD
Apron for Western Market
1850s
An uncut apron embroidered in China for the Western market.
Cataloguing
Embroidered in silvery white twisted silks with two large flower sprays to the bottom of the apron, below two pairs of vertical narrow flower and leaf meanders (pocket slits) a border of meandering flowers and leaves to three sides, the right hand side with an extra flower strip (to be cut for the waistband, all on a black satin ground.
30 x 29 1/2 in; 76 x 75 cm
Condition
Excellent.