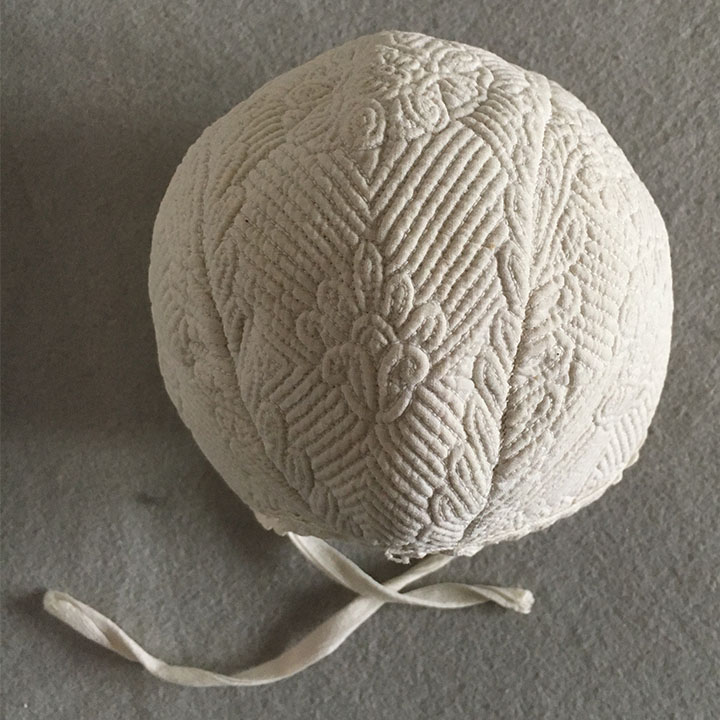 Trapunto Baby Cap
1770s
This very small and beaufully quilted cap must have been for a new born baby. Reduced from a larger cap, the three segments do not completely match, as you will see from the photos.
Cataloguing
The cap made of three segments, the two side ones with a rosette of interlocking loops surrounding a flower, the back with a a small stylised flower, a feather design along the joins, all densely and beautifully quilted, the edge with a ric rac linen braid, tape ties.
From tape to tape round the front of the cap 9 in; 23 1/2 cm
Condition
Excellent.
Price: £450 | $600 | €510
Ref N°: 852