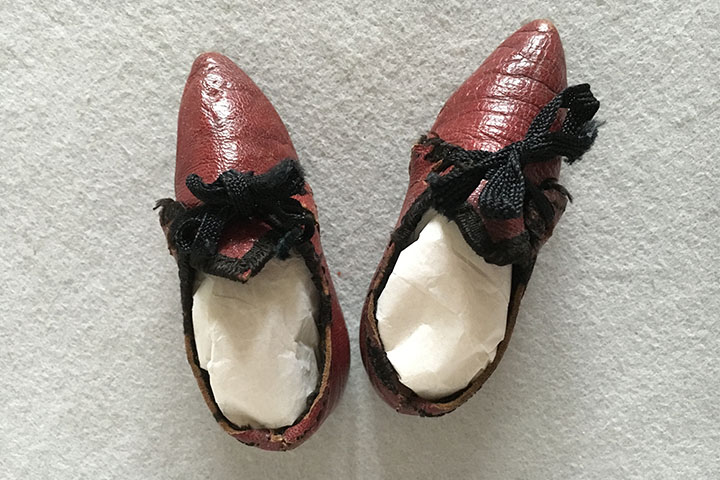 SOLD
Miniature Child's shoes
1770/80s
Pointed tongues and toes were a feature of adult women's shoes during the 1770s and 80s. I am not sure if these are for a girl or boy.
Cataloguing
Red Moroccan glace leather shoes with pointed toes and tongues, all edged in black silk trim and similar ties, leather soles, all hand stitched.
3 3/4 in; 9.5 cm long
Condition
The red leather is in very good condition. The black silk has worn. Very slight wear to the soles.
Comments
http://ladysrepositorymuseum.blogspot.nl/2011/08/18th-c-dollye-delight-who-ever-said.html
http://collections.musee-mccord.qc.ca/scripts/large.php?accessnumber=M972.53.1.1-2&Lang=1&imageID=149506
http://zymoglyphic.org/acquisitions/shoes.html with pointed tongue.