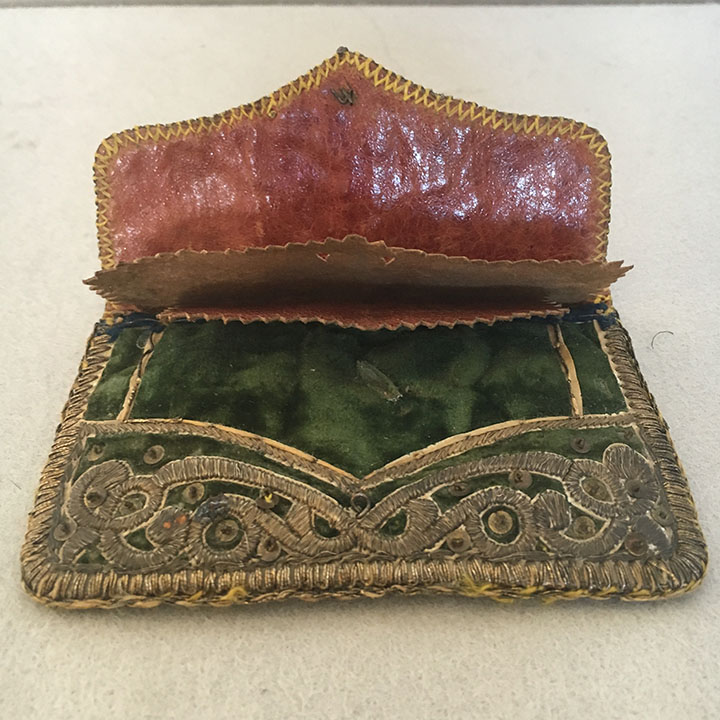 SOLD
Ottoman Leather Purse
1860-80
The gold wire is laid over card or paper to give a three dimensional effect. The sort of purse a gentleman might have bought on his travels for a lady friend.
Cataloguing
The small purse of green velvet almost entirely covered with gold wire work, the upper flap with a central star flanked by coils, interspersed with spangles, the lower purse with similar coiling design, the back with a central tulip, the edges all bound with silver wire, opening to reveal two compartments with a shiny leather lining, with pointed edge.
2 1/2 x 4 in; 6.5 x 10 cm.
Condition
A small clasp is missing leaving a slit to the green velvet on the opened lower section.