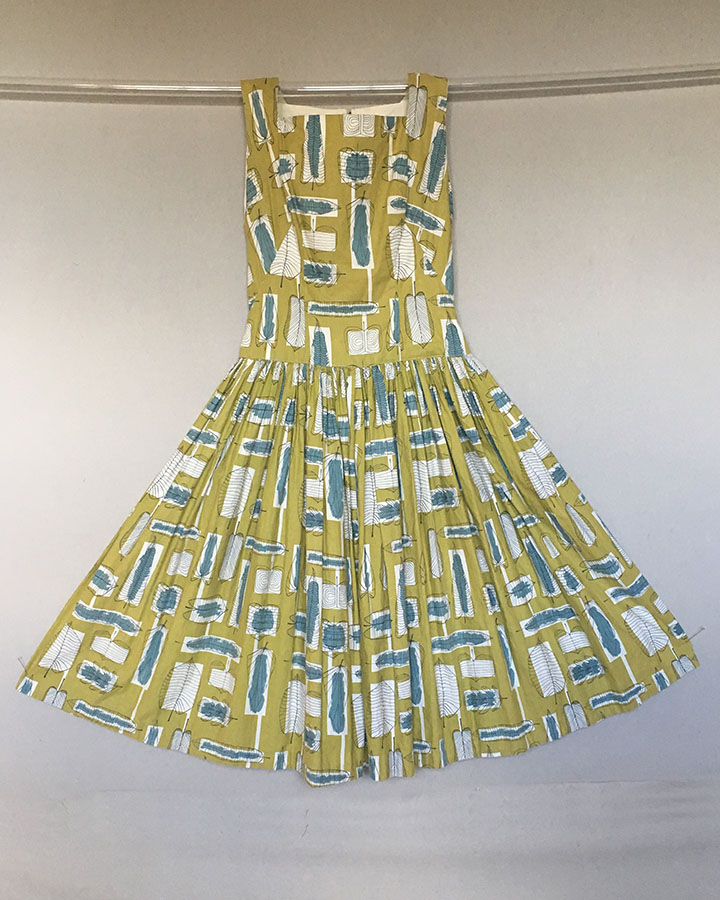 SOLD
Stylish Dress
1950s
I bought this for my daughter but it was too small. Highly wearable homemade in stylish fabric.
Cataloguing
Large square neck, dropped waist, full skirt, zip to back.
Underarm 33 in; 85 cm
Length 45 in; 1.14 m
Condition
The back zip area has a little wear. Ask for photos if you cannot see.