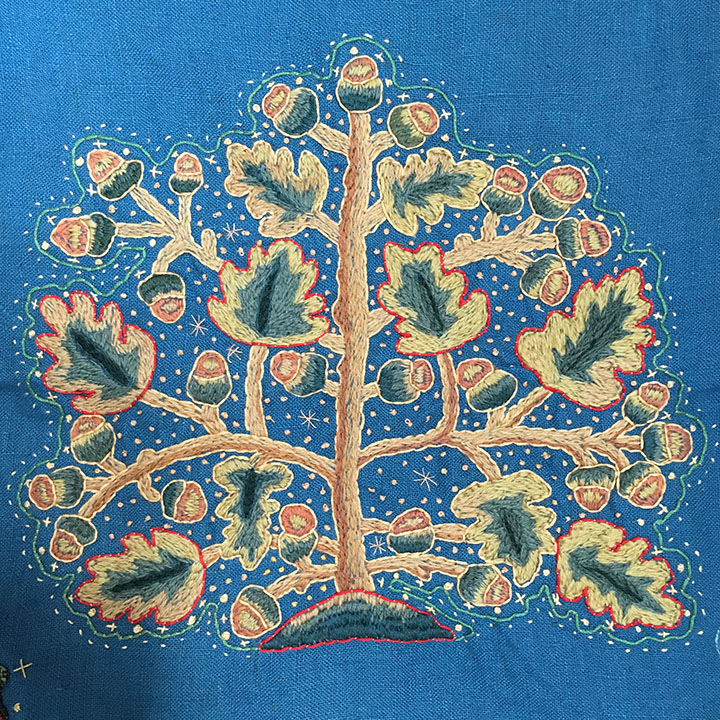 SOLD
Hanging or Bedcover
1930s
The embroidery has clearly been influenced by Seventeenth century embroidered motifs or slips *. Beautifully embroidered and charming subject matter. Would be suitable as a hanging or bedcover.
Cataloguing
The blue linen ground with aa variety of designs in various sizes including seven large Trees of Life, and large flower trees emerging from grassy hillocks, smaller flower motifs including thistles, tulips, a tudior rose and other varities, together with a lion, deer, dragonfly, cockeral, worm and other insects, a total of forty four motifs, all in bright wools and silks.
7ft 6in x 4ft 3 in; 2.3 x 1.3 m wide
Condition
Very good. There are two small holes on the lower left hand side and a small light mark. Ask for close up photos.
Comments
* See my article on slips in ARTICLES