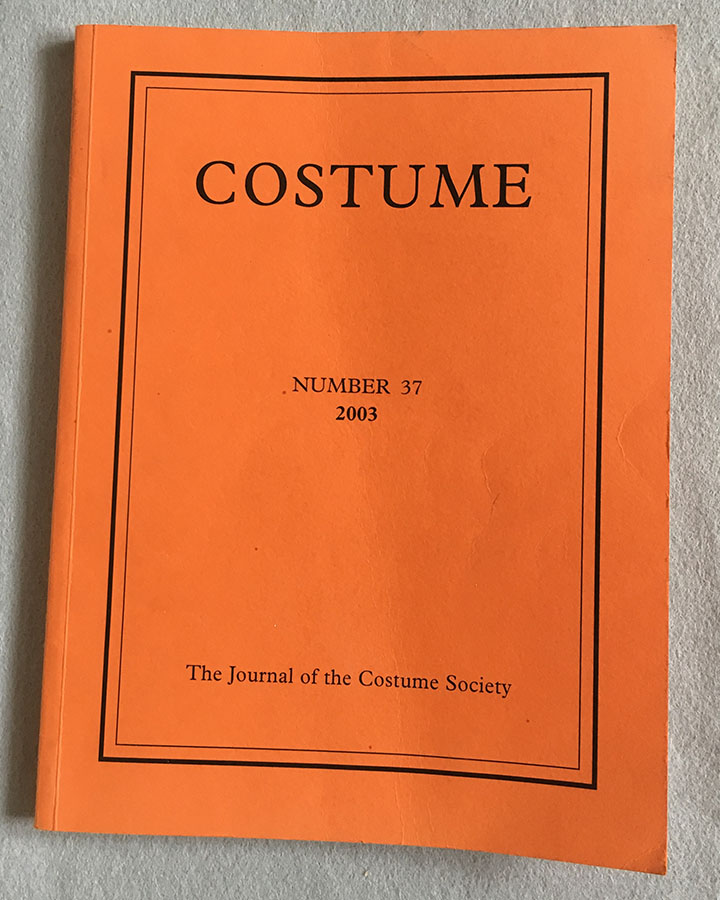 Clothing of Early American Settler
2003
Article of American interest in Costume Journal, no 37,
Cataloguing
Mary Ring: The Clothing of an early American Settler by Pat Poppy. A detailed analysis of one woman's probate inventory from the second quarter of the 17th century. Mary Ring was one of the earliest American settlers and, because she died within two years of her arrival in America, the inventory probably gives a representative list of what the new settlers consiered it necessary to take with them. She was a member of the Leiden Separatist Church of The Netherlands.
Condition
Price: £10 | $10 | €10