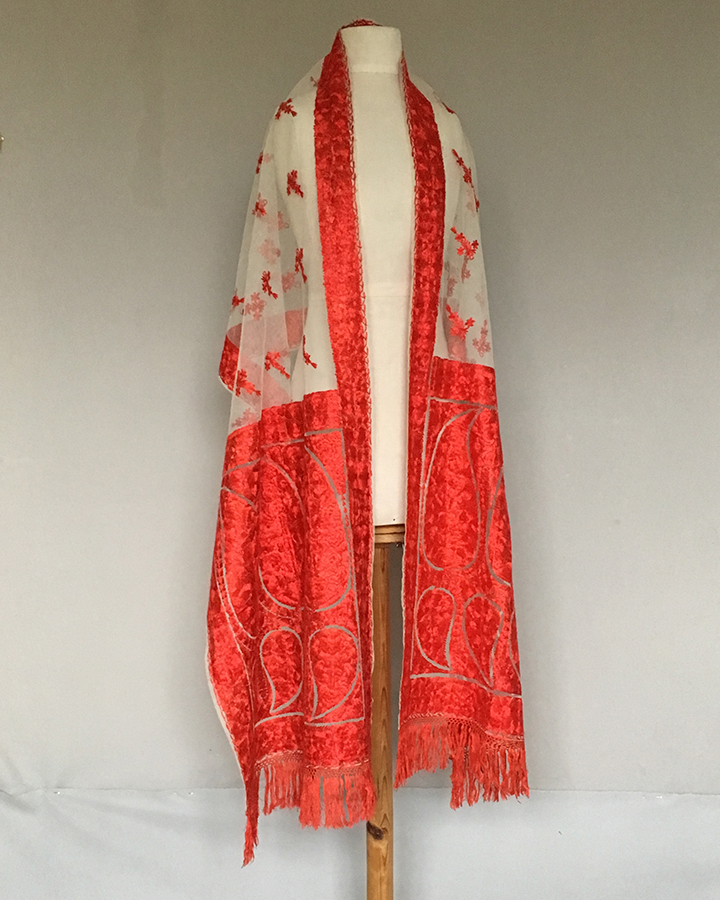 Delhi Stole
Mid 19th c
Stunning colour.
Cataloguing
Each deep end with three large gently curving botehs above four smaller, facing in the opposite direction, each oulined by the natural silk net ground, the botehs and surrounding borders filled with densely embroidered scarlet floss silk flowerheads, the side borders similar enclosing a plain net centre scattered with embroidered flower sprays, each end with a silk fringe.
7ft 9 in x 20 in; 2.35 x 52 cm long.
Condition
Excellent apart from a 1/4 x 1/8 in; 1 x 1/2 cm hole to the main ground. This could be very successfully conserved.
Price: £300 | $420 | €350
Ref N°: 8312