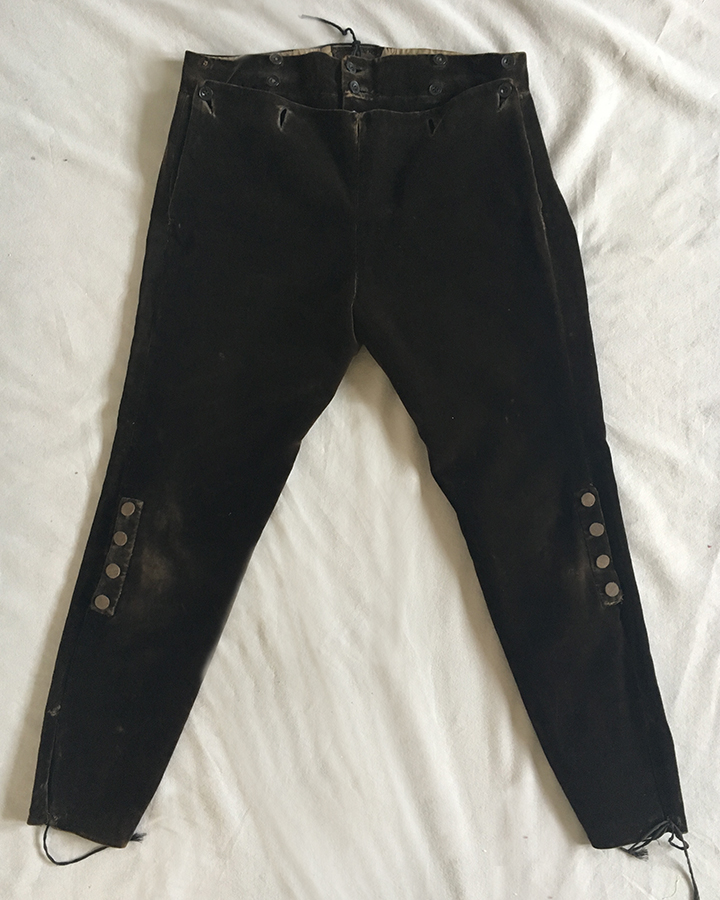 SOLD
Velvet Breeches
Late 18th c
The row of buttons would be seen above the boots.
Cataloguing
Chocolate brown, the fall front with five buttons, opening to reveal to slit side pockets on a waistband with four vertical buttons and further pairs of buttons, the back with inverted section and black tape ties, the wiastband with two buttons, roomy bottom area, the tapering legs with a flap below the knee with four buttons (later), the hem with black tape ties, lined in cotton stamped in mauve ink.
Condition
Some of the buttons are original. You can tell they have been worn, but really considering their age they are in remarkable condition. The buttonholes are somewhat enlarged through use.
Comments
J Leeger was a theatrical costumier in Amsterdam. These are oriignal breeches but clearly bought by the costume house and hired out for productions.