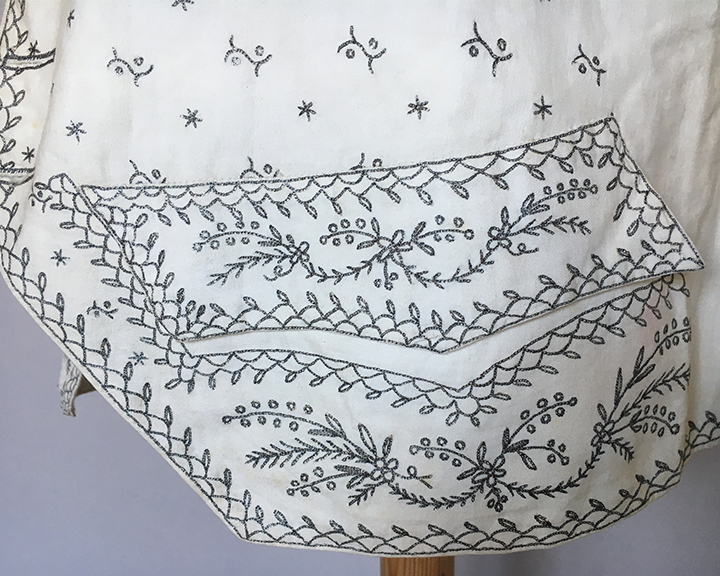 SOLD
Waistcoat
1775-85
By candleight the waistcoat would have sparkled.
Cataloguing
The cotton ground sewn with silver wrapped silk minute chain stitches, with round neck and thirteen cotton covered buttons couched with silver circles and stylised flowers, the elongated front with cutaway lower section, all edged with fish scale decoration, the main body with stars and tigs and berry heads, the pockets edged with fish scale decoration the centre with sprays of berries and leaves, above a similarly worked area, the back of linen, lined in linen.
Nape to back neck to hem 28 in;71 cm
Front shoulder to hem 31 in; 78 cm
Underarm 42 in; 1.17 m
Condition
Very very good. Fresh and clean. A very small light brown mark below the right hand armpit. Three similar markings to the left of the left hand pocket. A light pencil mark close by.