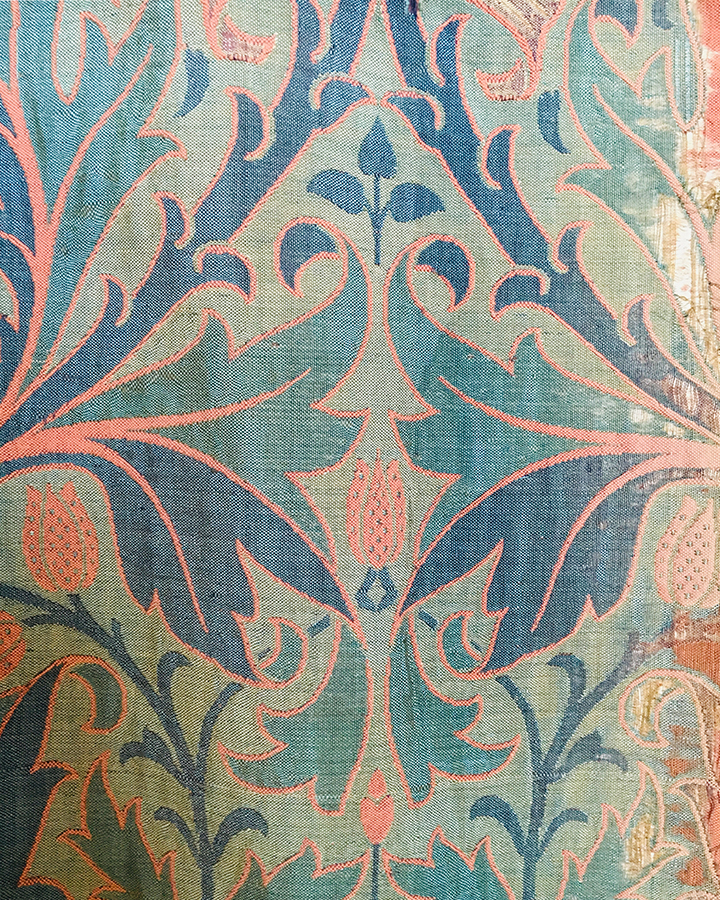 SOLD
John Henry Dearle
c 1890
This curtain is very beautiful but distressed as you will see from the photos. This curtain or portiere would be for someone who did not mind a damaged piece, but will enjoy it for its beauty. Power loom jacquard woven by Alexander Morton & Co. It was made in four colourways.
Cataloguing
Helena with large flowerheads, acanthus leaves and small tulips in an ogival design, all in shades of coral and deep turquoise green, cotton and edged with cotton fringed braid, lined with brown and beige patched cotton.
Length 6ft 4 in; 1./93 cm
Width at bottom5ft 8 in; 1.73 m
Condition
Distressed. Ask for more photos.
Comments
William Morris Textiles by Linda Parry p 251, no 81. V & A T60-1946
The original drawing is in the William Morris Gallery. The working drawing at Huntington Art Collections.