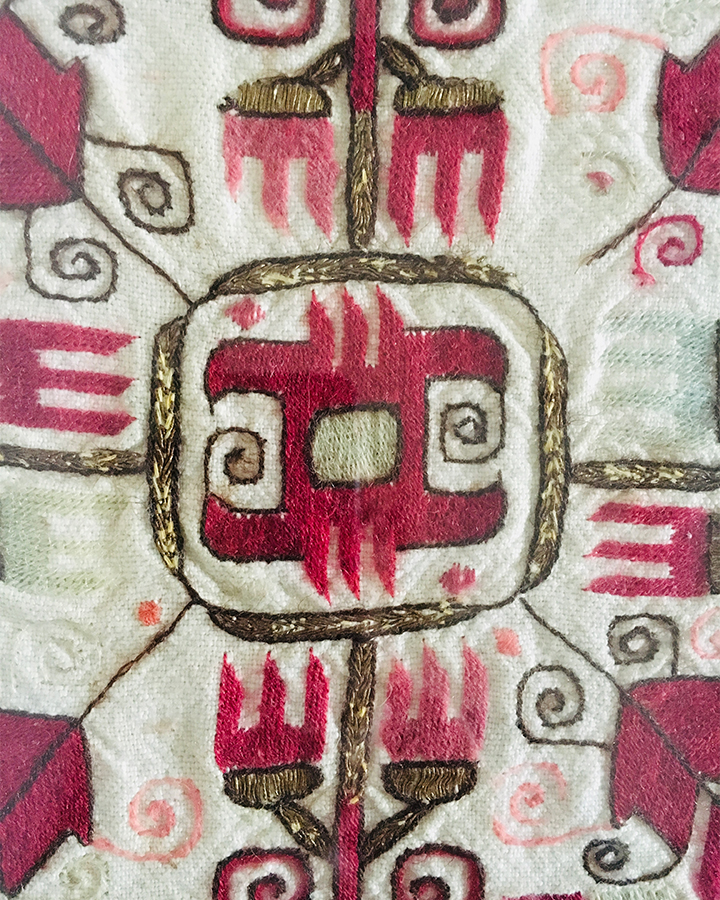 SOLD
Hungarian
Early 20th c
A cuff from a woman's chemise. Already to hang and would make a good present.
Cataloguing
Embroidered with a geometric design of four radiating dtylised flower buds from a central stylised flowerhead, with coiling leaves and further flowers, all above two rows of stylised slanting foliage, all in crimson, pink, pale green, orange and black wools, on a cotton fround.
12 x 10 1/2 in; 30 x 27 cm including frame.
Condition
Very good. This piece has been hand stitched to calico, stretched over acid free board and put into an old frame with an acid free mount.