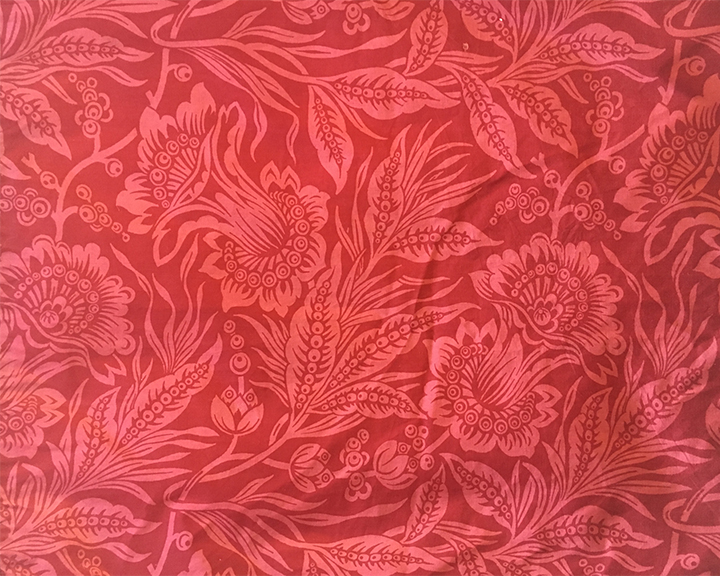 Lewis F Day?
1880s
Probably printed by Turnbull & Stockdale. I have many pieces of this fabric, made up into seat covers. They would make great cushions or could cover the seats of chairs. Were they designed by Lewis F Day?
Cataloguing
Large trumpeted flowers and leaves in pink on a rich red cotton ground.
1. 18 1/2 x 16 in; 47 x 40 cm widening to 18 in; 46 cm + the skirt 6 in; 15 cm deep to three sides, piped. £ 55
2. Another similar but with a small hole to one side. Ask for photo. £ 35
Then there are 6 covers with fabric both sides, piped, with one end open 18 x 2 in; 46 x 53 cm. The top curved. £ 65 each
Condition
Very good.
Price: £55 | $70 | €60
Ref N°: 8311