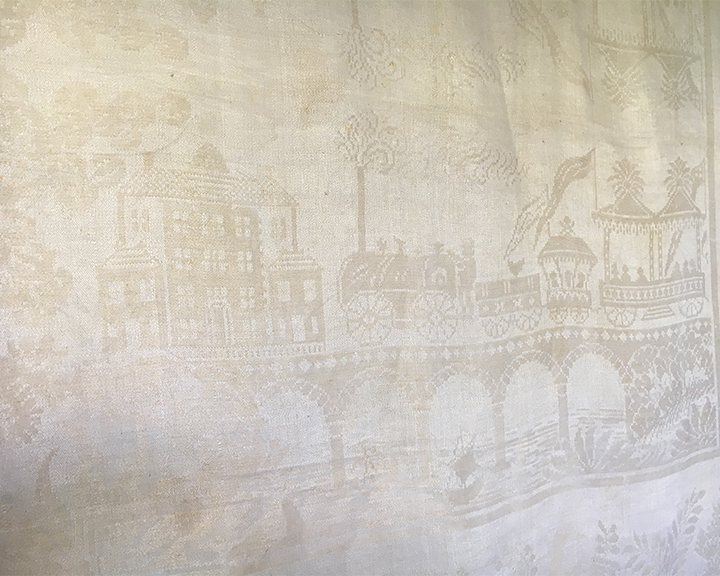 SOLD
Linen Tablecloth
1840s
This hand loom woven cloth depicts the first steam engine, the Stephenson's Rocket, so it must have been made to commemorate that event. The cloth was bought in the UK, but because the house looks Continental, I am assuming it was woven, perhaps in The Netherlands,where there was a large damask industry.
Cataloguing
A mirror design, the centre with a steam engine pulling a coal carriage, where a cockeral is perched and three carriages, a small one (for an impotant person) and two with exotic palm trees on their pointed roofs, a large impressive house to the left, all above an acquaduct, with small boats and large foliage, the deep border with pairs of sheep and large birds with outstretched wings, the corners with antlered deers.
5ft 6 in x 5 ft; 1.53 x 1.68 m
Condition
I don't think the cloth has been used. It has a wonderful sheen and is in very good condition.