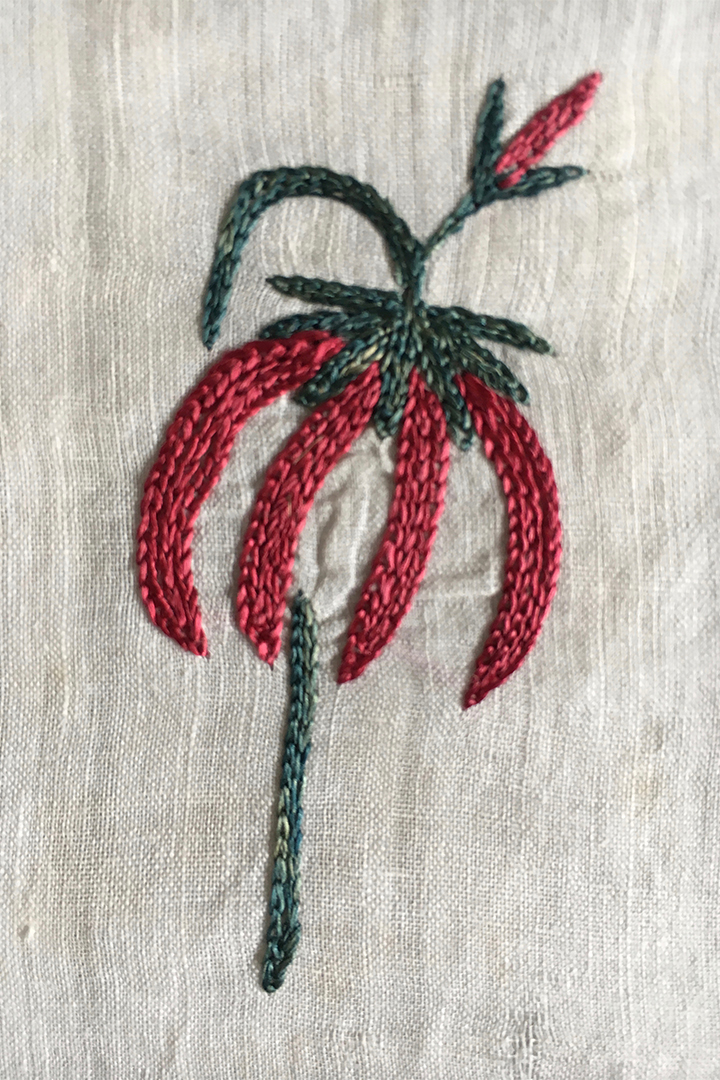 Gujerati Embroidery
18th c
Gujerat in Western India was renown for its fine embroidery on cotton produced for the Western Market. This was probably originally dress fabric perhaps for a round gown.
Cataloguing
Of fine cotton embroidered with a repeat stylised flower motif, with four crimson petals suported by green calyx and leaves below a small crimson bud, all tambour embroidered.
Flowers 2 1/2 in; 16 cm high
2 curved pieces are 19 in; 43 cm longest side by 11 in; 28 cm widest. To be sold together
£ 210
2 lengths each with a join. 7 in; 19 cm deep x 32 in; 80 cm wide. £ 135 each
Condition
Please ask for photos of each piece if you cannot see clearly. One of the curved pieces has holes surrounding the middle flower on the top row and further splits to cotton to the first flower on third row. The second piece has a few areas of slight wear.
One of the long pieces has a 4 cm high tear at the bottom of the piece. The other long pieces has two areas of wear and a couple of holes.
Price: on request
Ref N°: 957/960