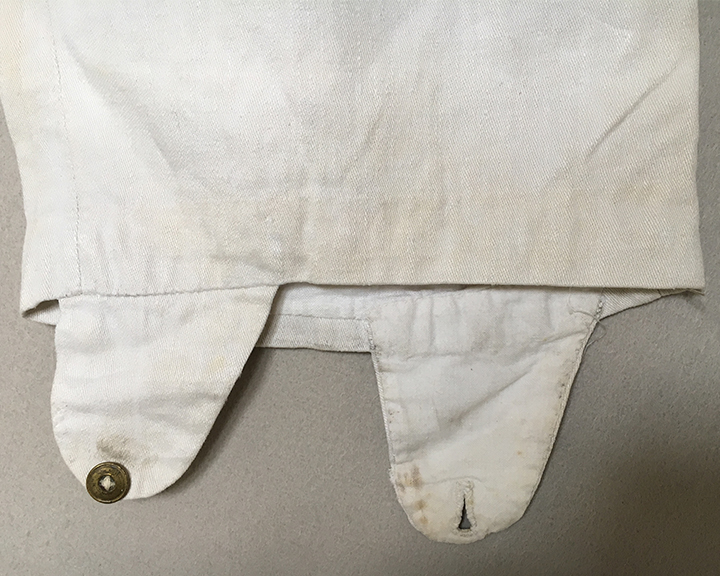 SOLD
Trousers with Foot Straps
1820-30s
It is unusual to find the stirrup attachments on trousers. The trouser leg would have been appeared smooth and straight. All hand sewn. Military taste for foot straps emerged in the 1820s when all undesirable folds or pleats were eliminted.*
Cataloguing
Inside inked A D Hest, of white twill weave cotton , the waistband with four brass buttons engraved with leaf design, to the front, a concealed button at front fly opening, with another two smaller similar buttons, the back with a further two brass buttons above two large original patchesabove a roomy bottom area, straight legs each with two rounded stirrups, one with a simialr brass button, the other a buttonhole, all hand stitched.
Condition
Very good. All buttons are original. One small rust mark to the right front 4 in; 10 cm from the top of waistband. Another near the top of the waistband. The back has a minor dirty mark, large pinhead size. One light ochre stain, size of pencil end, on back leg. Stirrups have very slight markings. Trousers could do with a good wash!
Comments
* A History of Men's Fashion by Farid Chenoune p 26, 28 & 30.