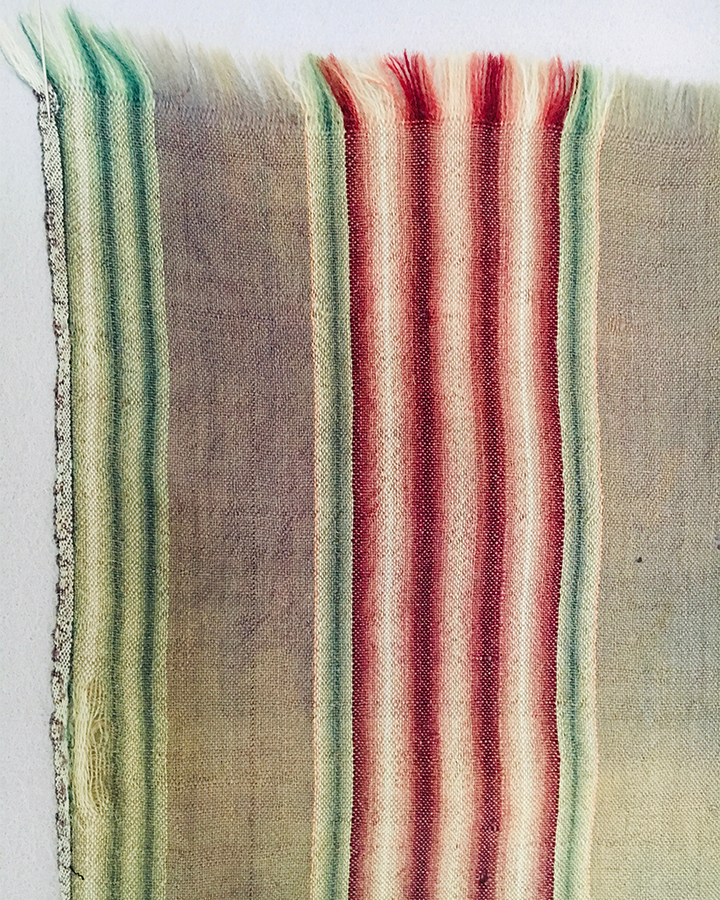 SOLD
Norwich Camleteen Worsted Pieces
18th century
These pieces will be of academic interest to weavers. Norwich worsted items of dress are rare (see skirt in this section) and pieces like this, which would have been skirt lengths are even harder to find.
Cataloguing
Striped with wider strips of maroon shading to natural alternating with green shading to neutral between panels of mauve, each panel bordered by narrow green stripes, all in worsted wool.
Selvedge to selvedge 15 1.2 in; 39.5 cm wide
Length 41 in; 1.04 m
There is another piece similar. £ 75 each
Condition
As you should be able to see from the photos the top section has most of its colour. Only the mauve sections seem faded. Further down there is general fading and stains. There are also a few holes to the lower section.