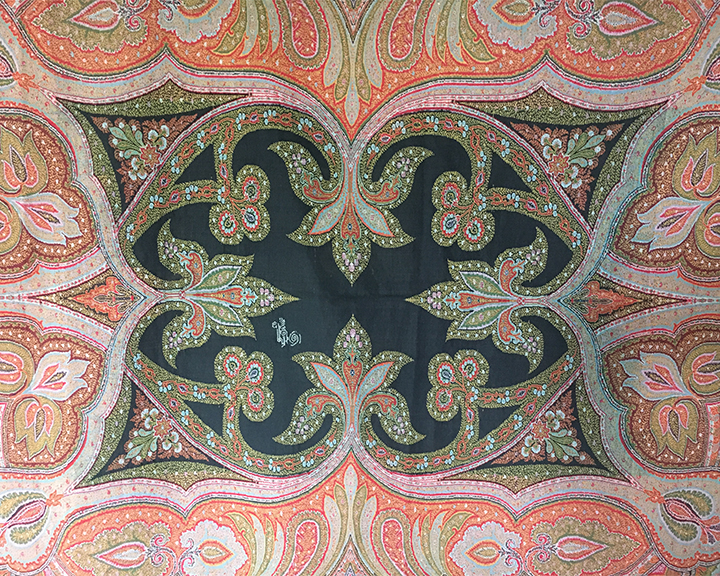 SOLD
Rectangular Shawl
1860s
Stunning and lovely colours. A very finely woven shawl. This may be woven in Lyons, France or Paisley.
Cataloguing
The cusped black centre with four stylised leaf shapes interspersed with trefoils, with fake signature in white, the deep end borders with a central pair of elongated elegant plines surrounded by exotic foliage and huge curving pines and curving designs, the outer borders with a stylised repeat, the epaulette borders with blocks of ochre, turquoise, soft mauve, green, red, black and ivory fringing, wool and silk.
11ft x 5ft 2 in; 3.35m x 1.6 m
Condition
There are quite a lot of small pin head holes and some slightly larger. Two 1 x .5 cm are the worst. All could be repaired.