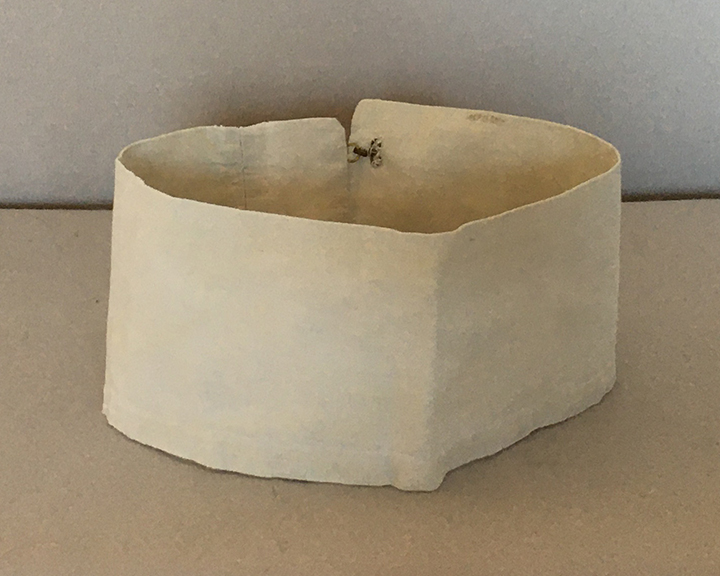 Man's Stock
Early 19th c
An unusual piece. I have been reliably informed that the open seam at the bottom of the stock would have included a stiffener such as pasteboard or buckram. This stock was probably used by a lower middlle class man. Instead of being one straight piece of cotton, there is a join to the right hand end indicating the sewer used what fabric she had in her work basket.
Cataloguing
The length of cotton folded into two with two large brass hooks and eyes for fastening, the lower sude with an open seam,
21 x 3 1/2 in; 53 x 19 cm
Condition
Clearly this has been worn. The top side with a slight rust mark near the right hand side. On the underside near the top hook is a small area of wear. There is evidence on the underside of the joined piece that the hooks have twice been moved, so gradually let out to accomodate a thickner neck.
Price: £375 | $460 | €440
Reduced to: £325 / $400