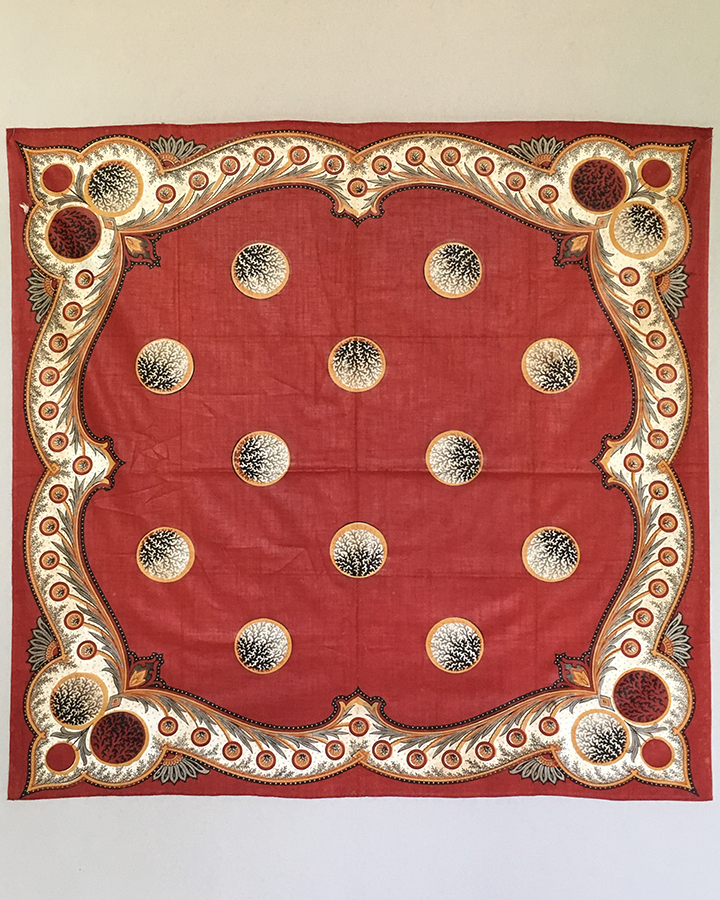 Men's Hand Block Printed Handkerchief
Mid 19th c
This neckerchief still has the original glaze on it, so probably never used.
Cataloguing
The rust ground hand block printed with circles containing seaweeds, surrounded with a dramatic outer border with similar motifs at the corners and stylised flowerheads and leaves to the curves, in ochre, grey and brown,
26 in;66 cm sq.
Condition
Excellent.
Price: £135 | $170 | €150
Ref N°: 999