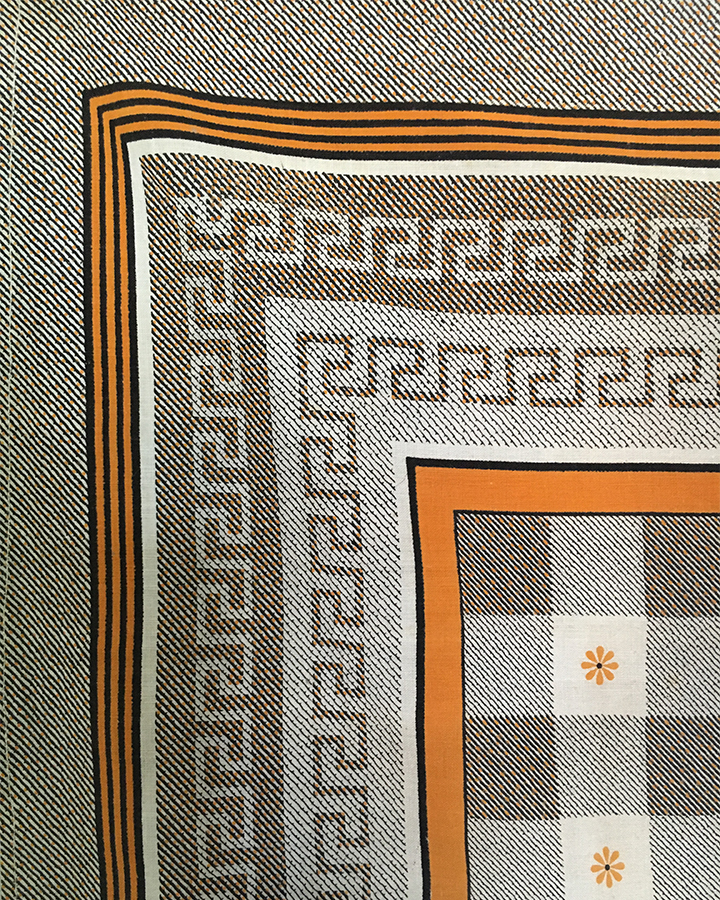 Men's Hand Block Handkerchiefs
Mid 19th c
Two corners on the back, of the red neckerchief have small triangles of a small blue print cotton. This would appear to be for strengthening.
Cataloguing
The first of rust cotton, the centre with a repeat primrose flower design with vermiculated designs, the border with two continuus meanders of tulip type flowers and leaves, the spandrels with large sprays of primroses and leaves, on the reverse in two corners are triangles of a small dark blue print.
32 in; 80 cm sq.
The second of checkerboard design to the centre with brown and cream squares with small orange flowerheads, surrounded by an orange border and a Greek key pattern deign, striped border and fine diagonal striped outer border.
27 1/2 in; 70 cm square
Condition
I would say both were unused.
Comments
£ 120 each
Price: on request