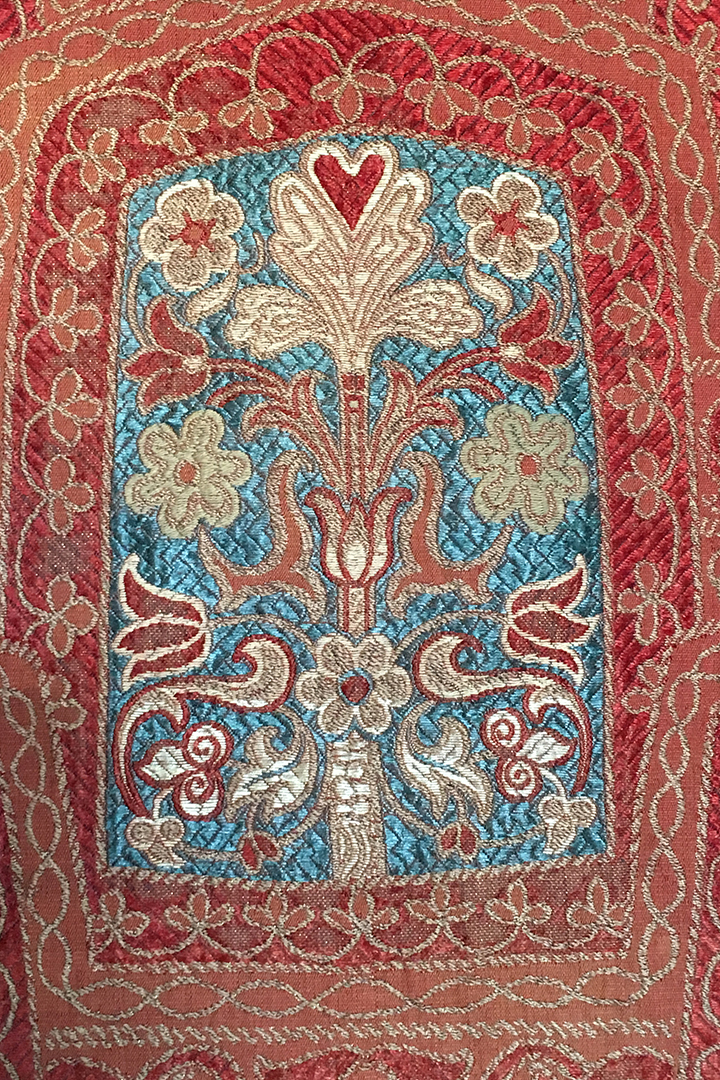 Alexander Morton & Co
Late 19th c
I would suggest that this brocade is almost certainly woven by Morton's. There is a very slight Islamic influence to the design. Very good quality fabric woven with metal thread. This would look stunning as a door curtain or could be used for upholstery.
Cataloguing
The length with panels of blue, crimson, natural flowering trees, their backgrounds in teal, grass green, ivory, surrounded by joined loops, trefoils and leaves, all in crimson silk and gold wire thread,
8ft 2 in; 2.5 m long
47 1/2 in; 1. 2m wide
Condition
Very good.
Comments
Three Generations in a Family Textile Firm by Jocelyn Morton
Price: £475 | $600 | €510