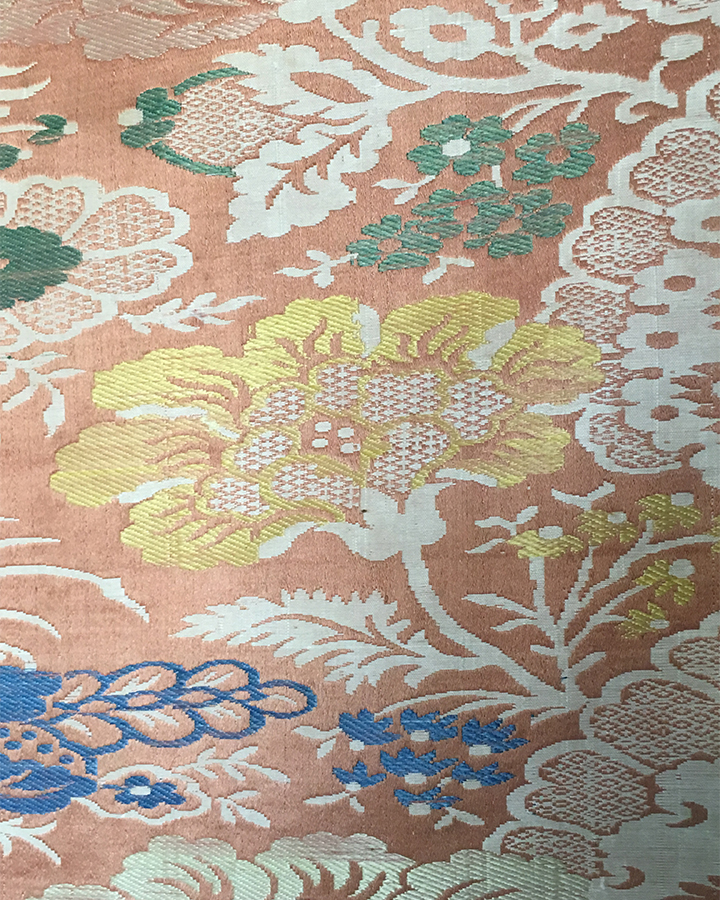 Woven Brocade
c 1725
Great colours and design. This piece would look lovely mounted onto a stretcher and hung, or framed in a traditional frame or used for cushions. I am not sure if this piece is French or English.
Cataloguing
the apricot satin ground woven with two dimensional design of stylised flowerheads in yellow, blue,apricot, green and ivory, some with intricate fillings, surrounded by other exotic foliage.
26x 21 1/2 in; 66 x 55 cm selvedge to selvedge.
Condition
Excellent.
Price: £400 | $490 | €440
Ref N°: 8380