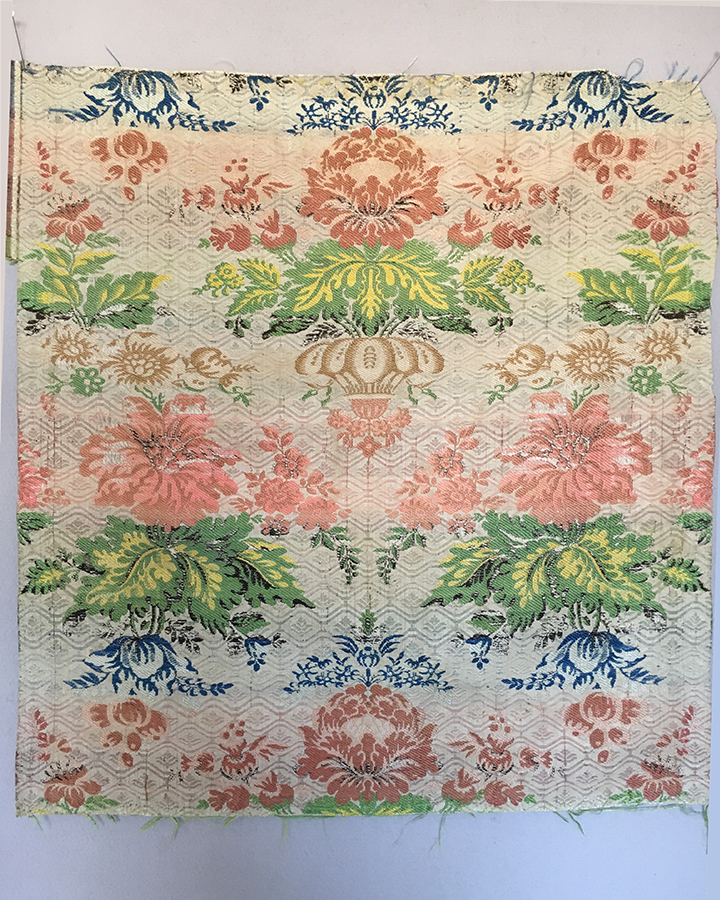 French Brocade
1830s
Another stunning piece suitable to be framed or for cushions.
Cataloguing
Large apricot flowerheads with green and yellow leavves, small blue and beige flowers, the ground woven with undulating lines with stylised flowerheads.
21 1/2 x 21 in; 55 x 55 cm selvedge to selvedge
Condition
Very good.
Price: £125 | $180 | €150
Ref N°: 8378