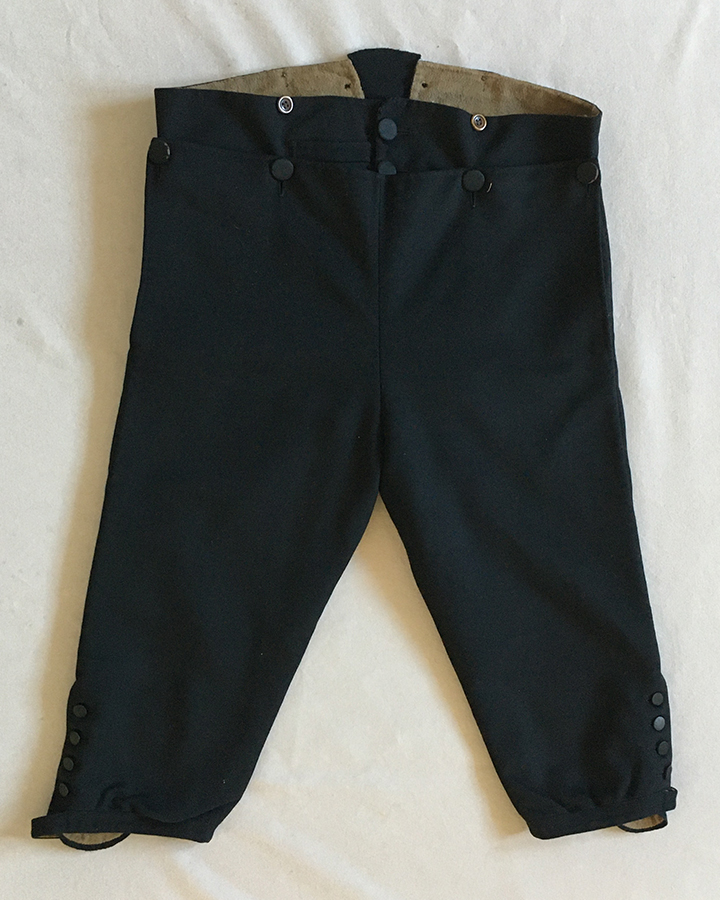 SOLD
Wool Breeches
1790s
It is difficult finding breeches in very good condition, ones the moths have not been chomping.
Cataloguing
Of black facecloth wool, the waistband with two small buttons (replacement) above four large buttons fall front with four large covered buttons, three further buttons for the front vertical opening, a small horizontal slit pocket to the waistband, two side pockets, under the fall front, the back waistband with two eyelet holes flanking the V centre insertion and two buttons (replacement), roomy bottom area, below the knee caught Iinto a band secured with a button below four vertical buttons, a small curved flap protruding from the band, the front flap lined with fine wool, the rest lined with snuff coloured teaselled wool.
Waist 40 in; 1 m
Side waist to bottom of breeches 30 in; 78 cm
Condition
Very good. Just one hole 7 cm diameter to the lower back left hand side.