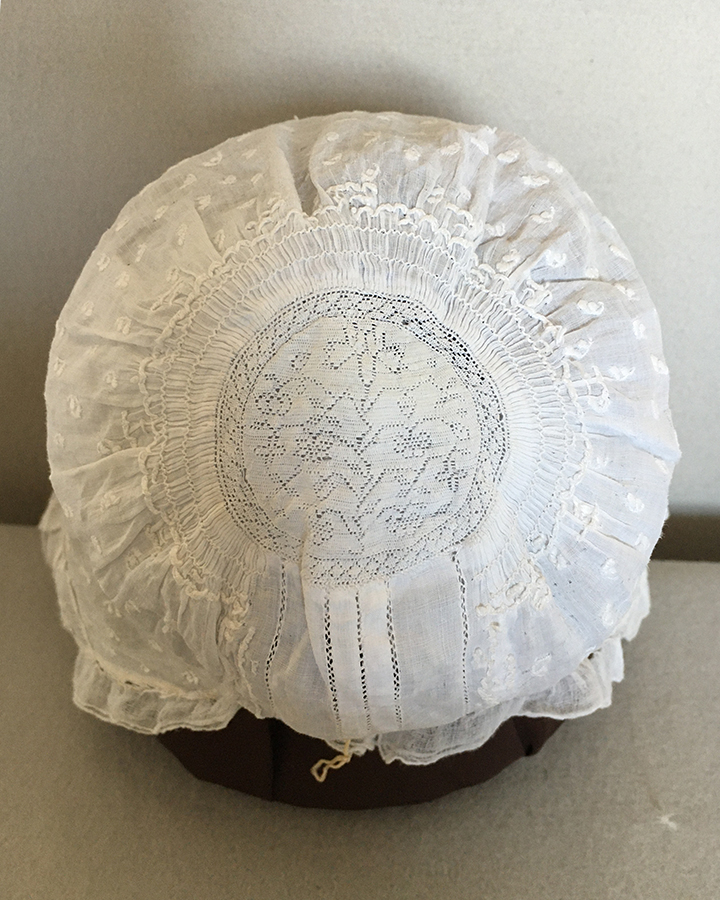 SOLD
Hollie Point Bonnet
18th c
Quite delightful bonnet for a young baby. Can you imagine embroidering those minute leaf sprigs?
Cataloguing
The Hollie Point roundel to the crown with a carnation on a central stem with further branches with a variety of flowers, 2 in; 5 cm., surrounded by finest pleating, a central back section plain with finest drawn threadwork, the bonnet of fine cotton hand embroidered with small repeating leaf sprigs, two pintucks with silk thread adjustments, and a double muslin gathered frill also with a central front adjustment, the back with fine cord for adjustments,
Condition
The Hollie Point is in excellent conditon. Inside the cheek section, there would originally have been ties. These now have small cotton patches and a little darn. Quite clean.