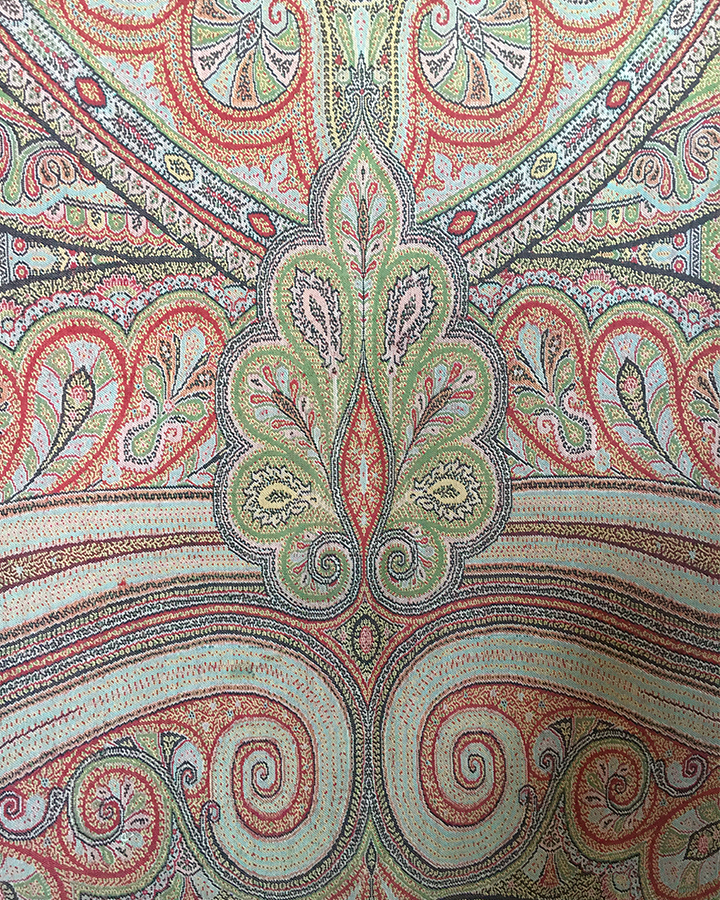 SOLD
Robert & Gosselin
1860s
Wonderful design in subdued colours. I like the wavy river design surrounding the central ogival which continues round the large mehrabs.
Cataloguing
the centre with an Islamic ogival surrouned by stylised foliage and wavy river design which continues round the large flanking mehrabs, huge scrolling pines, the epaulette border with RC in each corner, in in red, orange,green, pink, pale blue, black wool and silk.
11ft 2 in x 5ft 4 in; 3.4 m x 1.63 m
Condition
A few small pinhead holes and a line of wear 9 in;23 cm which has been amazingly well darned. Ask for photos. A 1 inch; 2.5 cm tear to the epaulette border and some of the fringing has worn away.