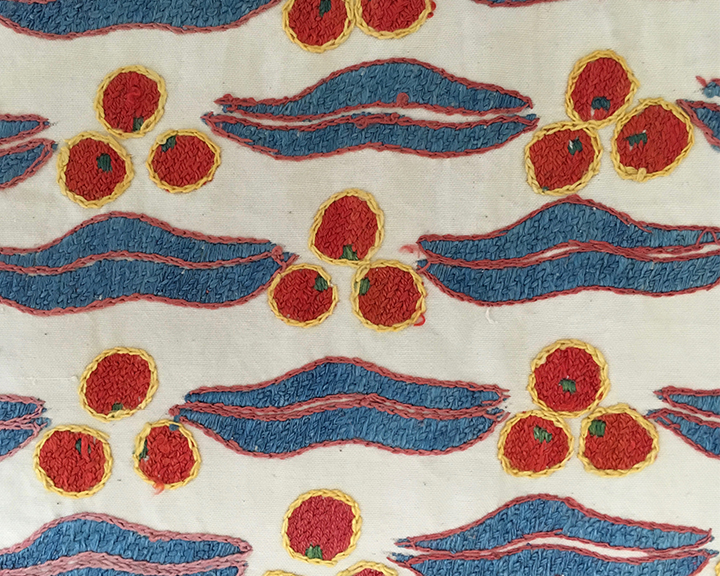 Tchintamani Embroidery
Mid 20th c
A very nice quality reproduction Turkish embroidery in attractive colours. This would be ideal as a bedcover or hanging. Three spots or dots are usually associated with wavy lines, called lips of Buddha known as the tchintamani pattern, which can be found on very early woven Ottoman textiles.
Cataloguing
Embroidered with repeat motifs of three small balls interspersed with blue wavy edge strips, all in soft red, yellow and blue cottons on a natural cotton ground, the border densely worked with soft red and mid blue and yellow stylised motifs on a mid green ground, central join to cotton backing.
6ft 10 in x 5ft 2 in; 2.08 m x 1.56 m
Condition
Very good condition. Some of the red balls are brighter than others. This is not due to fading but to which cottons were available.
Price: £450 | $570 | €490