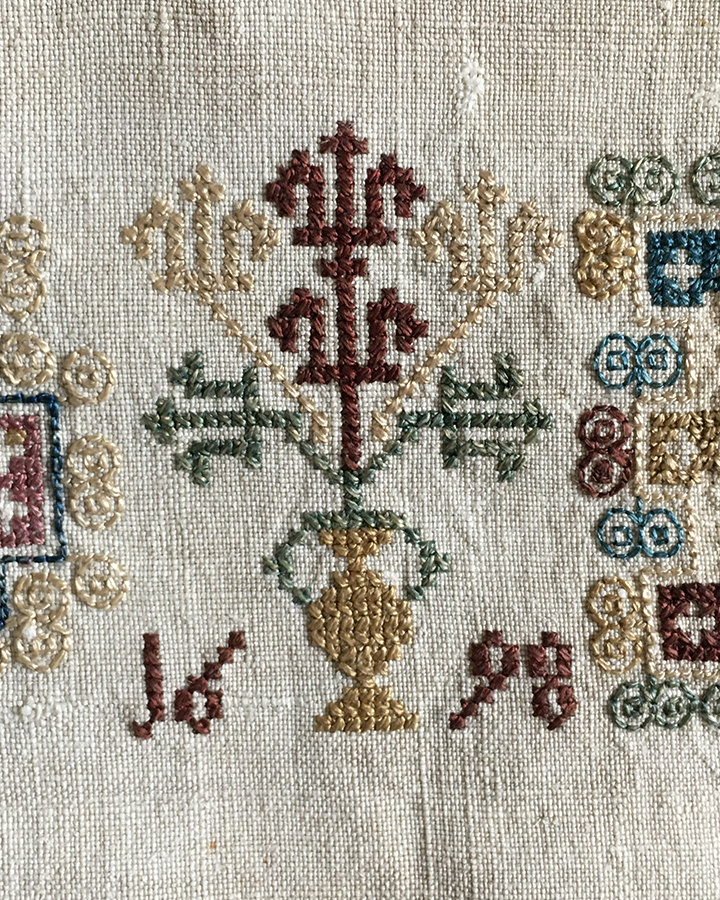 SOLD
Dutch Friesland Sampler
1698
So nice to have a dated sampler.
Cataloguing
Embroidered with alphabets
all in cross stitch, using mid and light blue, pale green, yellow, ivory, brick and pale mauve silks on a natural linen ground.
13 1/2 x 11 in ;35 x 27.5 cm
Condition
A mark 2 x 1 cm to very top edge above the E and then two marks to the very edge a little further along. There is a small hole to the left of the F, half way down towards the left hand side. There is also very very feint discolouration here and there. I hope you can see from the photos. Do remember that the photos tend to exagerate markings and in reality these are very feint indeed. I think once framed the edges would be covered by the slip.