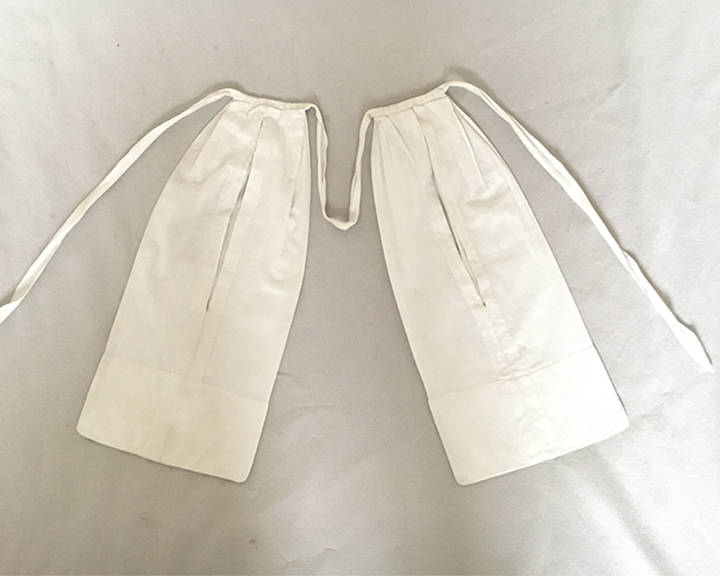 Pair of Pockets
Early 19th c
Long and elegant, simple but pleasing.
Cataloguing
Each of white cotton with narrow top widening to deep double thickness base, slit, both connected by white twill weave tape
16 in x 7 in ;40 x 18 cm widest
Condition
In amazing condition. Perhaps they were not used. Could do with good wash.
Comments
The Pocket. A hidden history of women's lives 1660-1900 Barbara Burman & Ariane Fennetaux.
Price: £700 | $890 | €760
Reduced to: £500 / $640