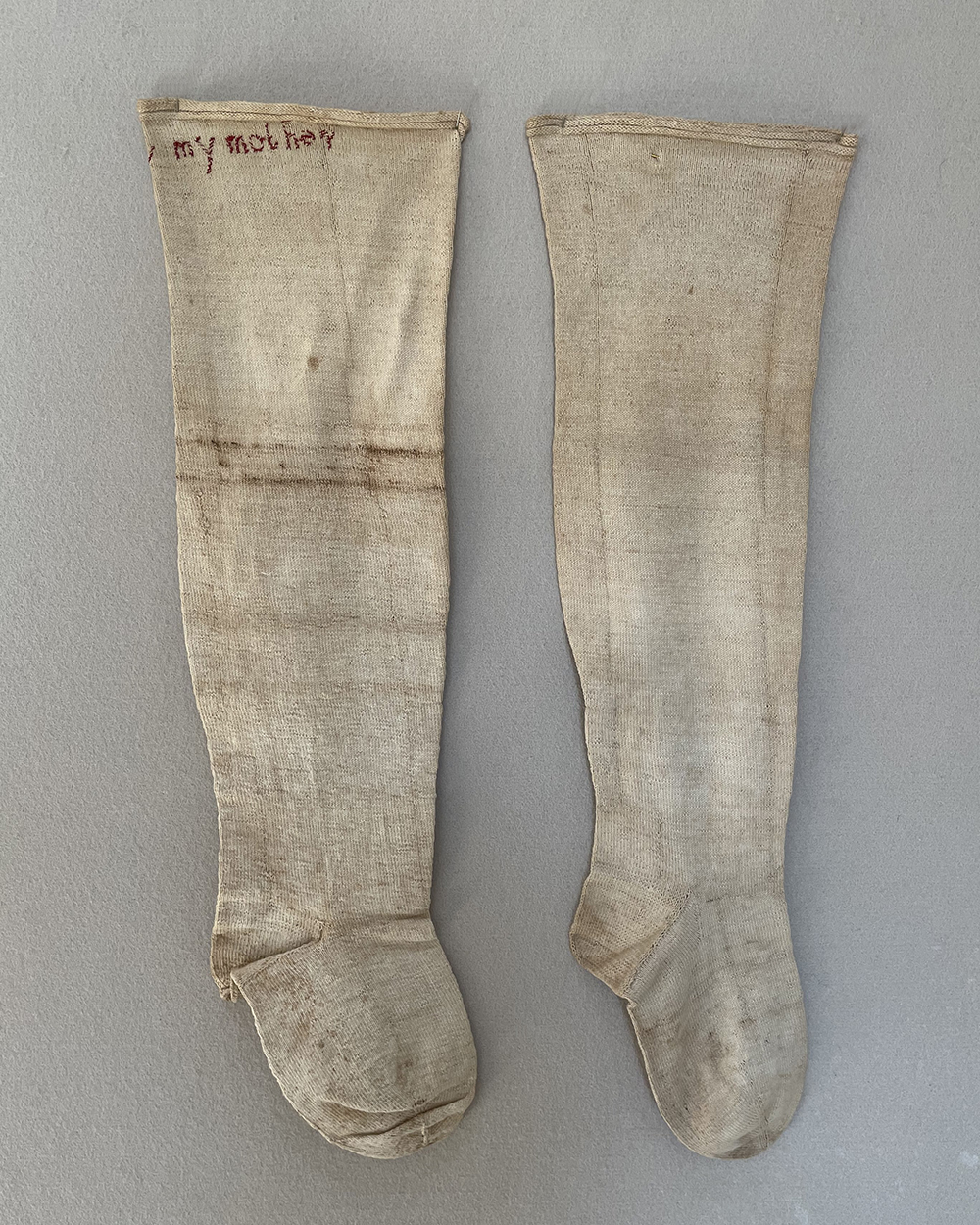 SOLD
Hand Knitted Stockings
Late 18th/early 19th c
Such a rare find and with the owner's name.
Cataloguing
Elizabeth knit by my mother, embroidered in red cotton to the top of one stocking, with a back seam half way up the stocking, and two to feet, cotton.
17 in;44 cm heel to top.
71/2 in; 19 cm foot.
Condition
One stocking is in very good condition. The second, with the writing has a circular light brown stain 1 cm dia and two parallel lines to both sides which you should be able to see quite clearly. The foot of this stocking has some small marks.