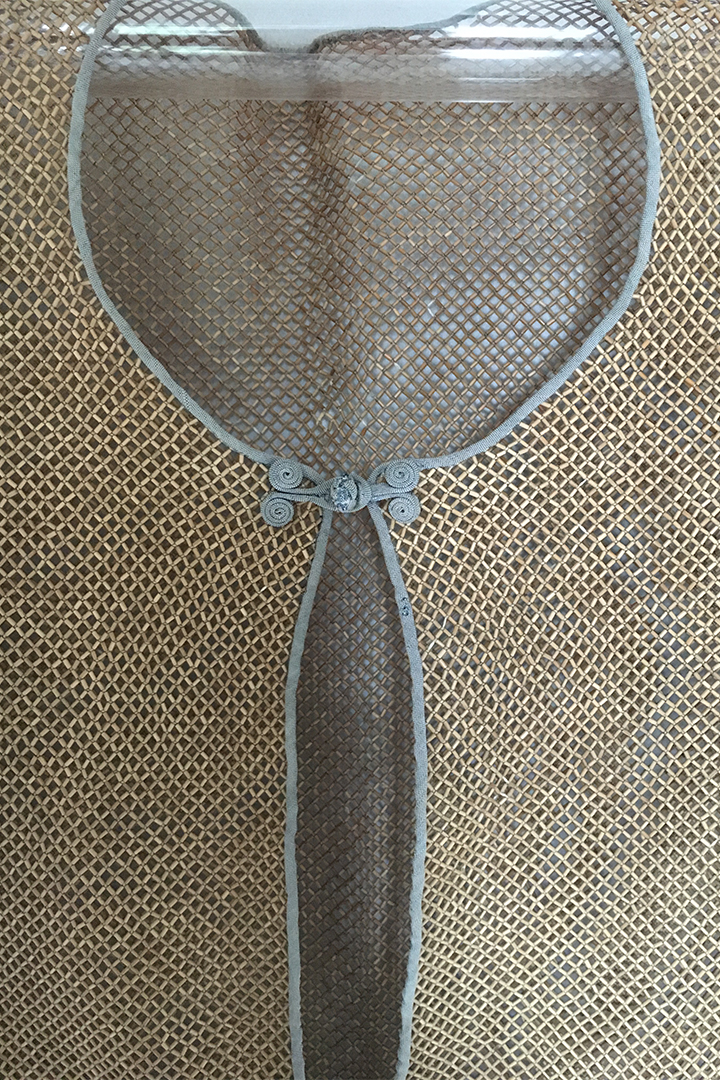 SOLD
Bamboo Jacket
19th c
I have not seen one of these male Chinese bamboo mesh under jackets for a very long time. Worn in the summer to keep the wearer's body from the silk robe. A work of art in themselves and pleasing in its simplicity. It always amazes me how these have survived.
Cataloguing
Round neck, the front with two pale grey loop and braided fastenings and rolled silk round the whole jacket, caught by narrow braid, wide long plain sleeves, also the whole in small diamonds formed from bamboo threaded with silk, the lower bodiy with a larger design of various shaped elongated hexagons.
Length 22 1/2 in; 57 cm
Condition
Basically very good. As you look at the jacket the right hand sleeve has some repair to both sides. This is an area of 1 1/2 in; 3 cm but not the whole area. The left hand lower arm area has six small patches of stain. The largest is 4 cm.
Comments
Ruling from the Dragon Throne. Costume of the Qing Dynasty (1644-1911) by John E Vollmer. p 30