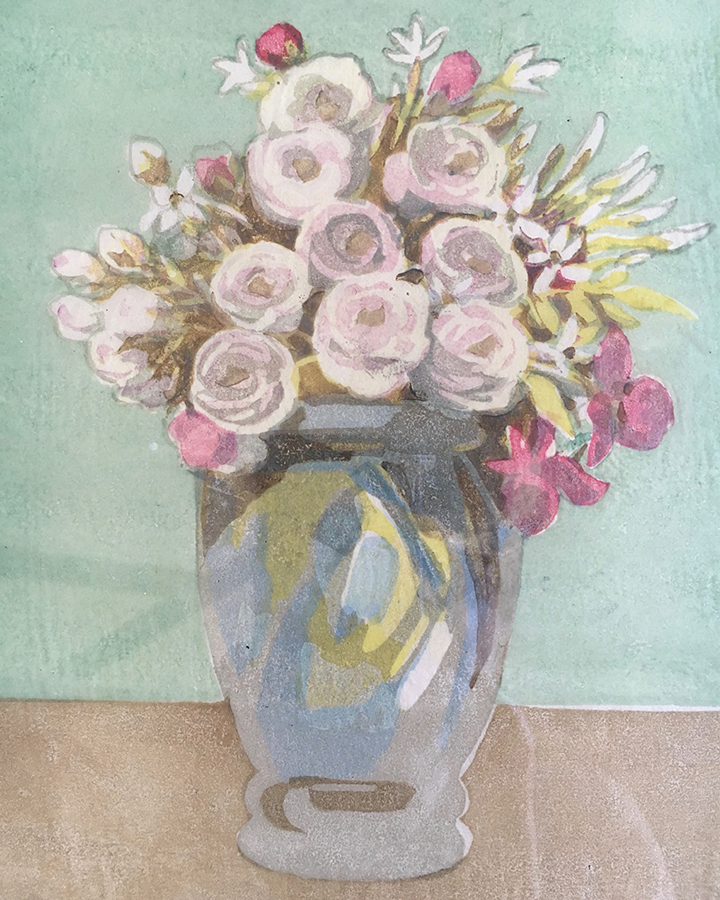 Silk Screen Print
1930s?
A really beautiful picture unusually silk screen printed on tissue paper, now in old French painted frame.


Cataloguing
The blue and grey vase highlighted with yellow holding pale pink/ivory roses and rich mid pink flowers, with spiky white flowers behind, the background apple green, the table gold/brown, the lower right hand corner signed in pencil with unreadable signature, the lower left hand corner with no 3, hand coloured pink & dull gold watercolour lines, the frame from c 1910 given a wash of soft brown paint and with gold fillet.
The actual picture: 8 1/2 x 6 3/4 in; 21 x 17 cm
With the frame 14 x 12 in; 36 x 30 cm
Condition
Excellent.
Price: £200 | $250 | €210