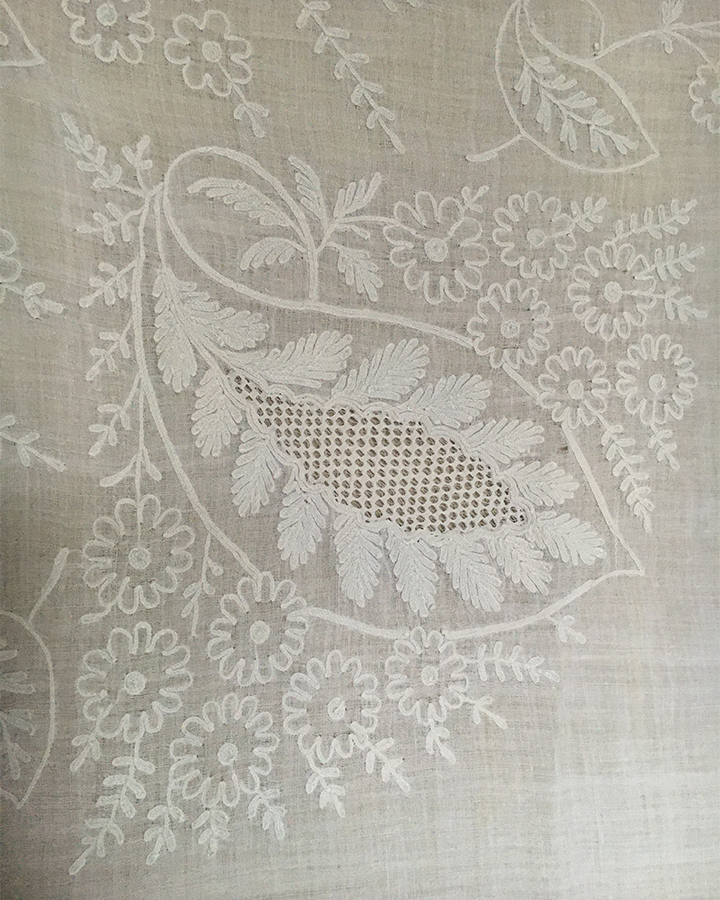 SOLD
Indian Export Fichu
Late 18th c
This fichu would have been embroidered and produced in India for the Western export trade. Ari embroidery uses an ari hooked needle and produces a chain stitch, in this case worked on fine muslin. Ari is Hindi word for hook.
Cataloguing
The fine muslin embroidered in white cotton, the border with sprays of flowers and slanting larger leaves, two opposing corners with similar large leaf motifs filled with drawnwork and embroidered leaves, surrounded by small flowers, the other two corners with no decoration.
90 cm; 3 ft square
Condition
Very good, clean and fresh. One very small pale yellow mark and an old darn 3/4 in; 1 cm dia.