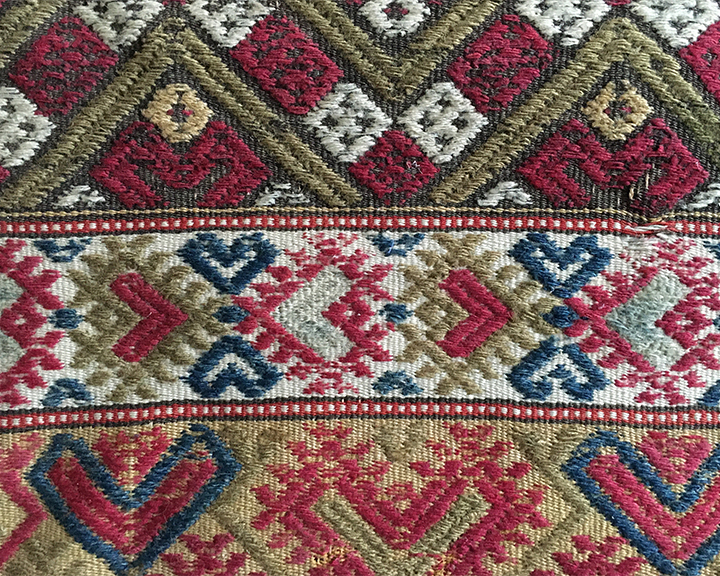 Swedish Rollakan
Early 19th century
With their heart motifs it would seem likely that these hangings were woven for a marriage.
Cataloguing
Each panel with eleven horizontal bands filled with geometric patterns, lozenges and hearts in bright red, crimson, indigo, sage green, paleblue and ochre.
54 x 20 in; 1.37 x 51 cm selvedge to selvedge.
Condition
Very good. One has a little wear to the right hand selvedge 22 in; 56 cm but really you do not notice unless you scrutinize the piece. On this same length ther is a little wear to the third larger panel down, but again not very noticeable. Ask for photos.
The second panel is much the same with a 16in; 40 cm slight wear to the right hand side.
Price: £850 | $1,200 | €990
Reduced to: £700 / $990
Ref N°: 8423