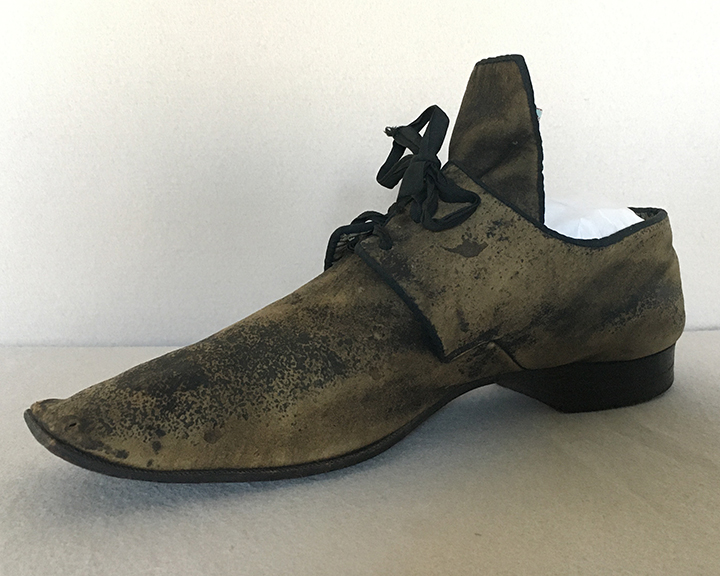 SOLD
Military? Shoe
1828
A most unsual shoe. We think this was a patent shoe. There are remnants of black shiny material on what appears to be a matt felted type ground. See reference below.
Cataloguing
The lace up with three holes to each latchet secured with black tape, the high tongue and all edges bound with similar black tape, a very square toe, low leather heel and sole, the sole stamped with a round mark, all hand made.
Length 10 in; 26 cm
Widest width 2 3/4 in; 7 cm
Condition
You will see from the photos the top surface is very worn. The sole is in rather good condition.
Comments
Shoes. An Illustrated History by Rebecca Shawcross p 107 - a very smilar shaped shoe with wide square duckbill shape toe and high tongue, similar heel. The shoe illustrated in the book is a military shoe. I can send you the page. Shawcross dates their shoe to 1828.