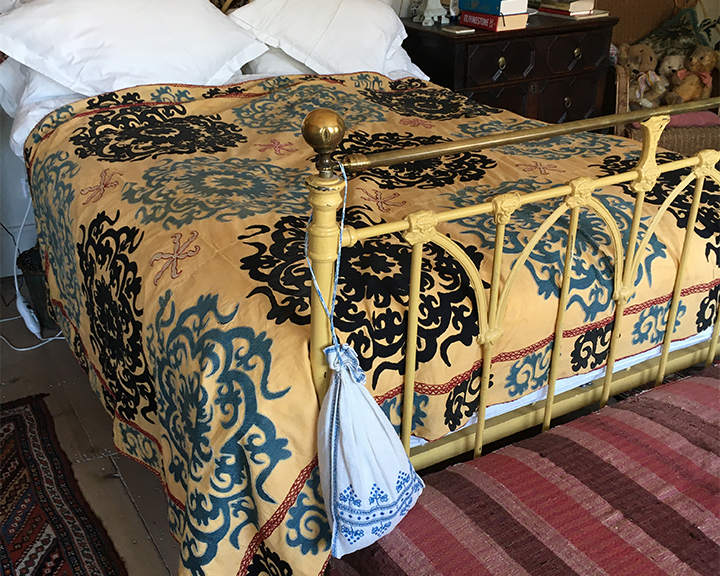 Tashkent Susani
First half 20th c
High decorative. I have displayed it on a 4ft 6 in wide bed. The susani comes almost to the floor at the sides, so would be fine on a queen or king bed. It would also look good as a wall hanging.
Cataloguing
The saffron yellow cotton ground embroidered with fifteen large deep seagreen and black stylised flower motifs, with small pink stars type flowers, the border with similar colour curling shapes, between rust embroidered edgings.
8ft 6 in x 5ft 10 in; 2.6 x 1.78 m.
The motifs 18 in; 45 cm diameter.
Condition
Basically in very good condition. There are a couple of repairs and a small areas of light markings. Do ask for photos.
Price: £600 | $760 | €650