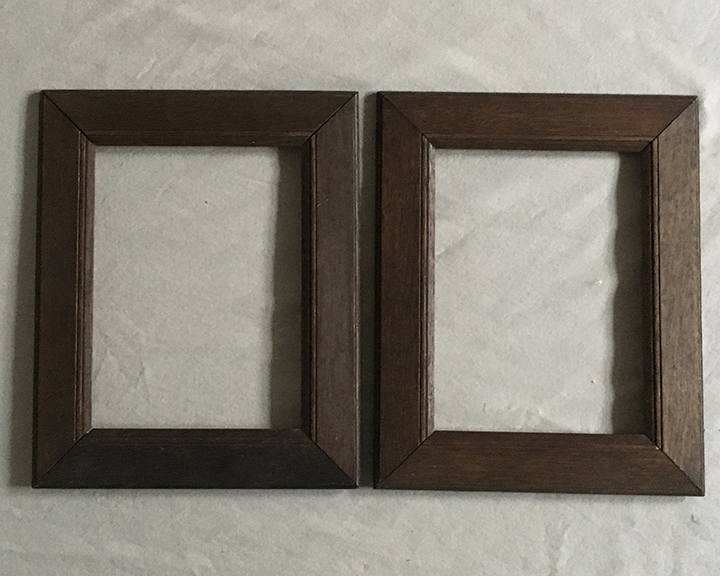 SOLD
Oak Frames
19th c
The woman's dress is early 19th c. but I am not sure if the frames are that early, perhaps a little later.
Cataloguing
Three oak frames, one with a print of a lady wearing an early 19th c. dress and a gentleman in similar period clothing. 13 1/4 x 16 in; 33.5 x 41 cm; 11 1/2 x 8 1/4 in; 29 x 21 cm. The three £90.
Condition
All very good condtiion. Might be a little dusty!