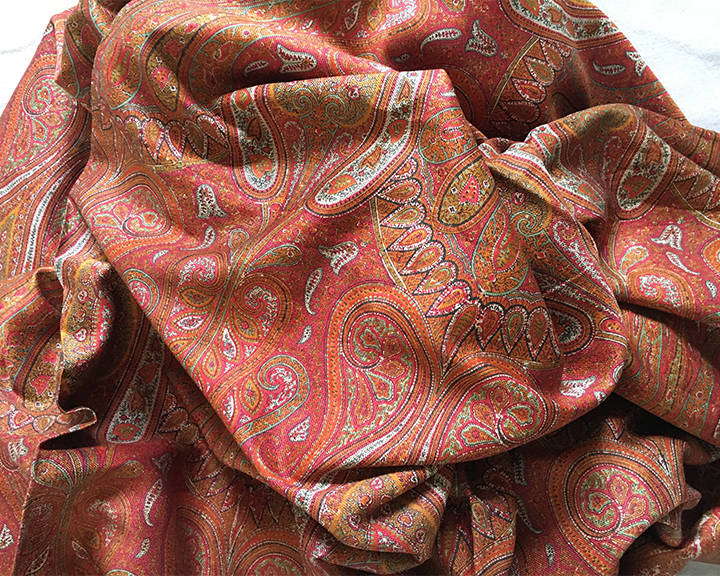 Rare Silk Reversible
c 1860
Wonderful rich shades of oranges and rusts. I have only had three reversible shawls in 30 years!
Cataloguing
Hand block printed silk, with five rows of elegant elongated botehs and vegetation, all within borders of connecting curling pines, in shades of orange, rust, ochre an touches of off white, two ends with silk fringing,
5ft 6 in; 1.65 m square.


Condition
Mint. I woudl say unused. The shawl appears fresh and crisp.
Price: £600 | $850 | €700
Ref N°: 8455