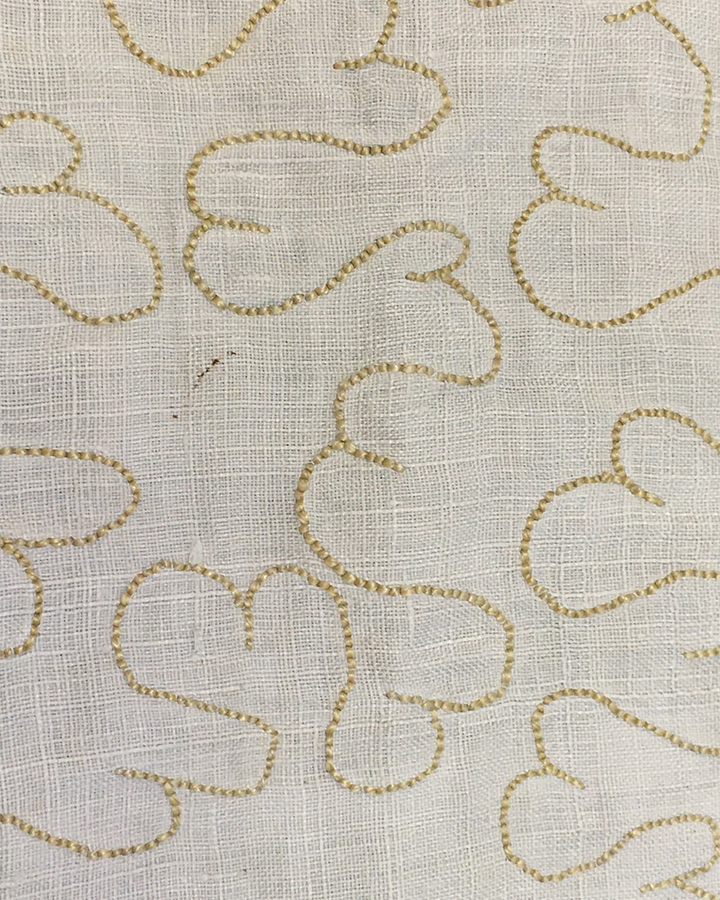 Queen Anne Quilted
1720s
This simple piece must have been part of a bedcover. It is false quilted which means there is no stuffing or middle. The top linen is very fine and the underneath linen has a slightly looser weave. The stitch to the back of the fabric appears plaited, but the front has crossed stitches. Probably undyed tussah silk from India. A useful example for a quilter.
Cataloguing
A vermicelli pattern embroidered with yellow silks, now beige, all on a fine soft creamy linen ground.
33 1/2 x15in; 85 x 38 cm
Condition
Very good. It appears to have been starched at some stage and could in fact be successfully washed. There are a couple of very small pin head size black marks, a slightly larger rust coloured mark and a small hole to the lower left hand side, smaller than the end of a pencil. A couple of very light small marks elsewhere. The lower edge is seamed and the other three have raw edges. The reverse shows the silk to be yellow.
Price: £150 | $190 | €160
Ref N°: 2020/2