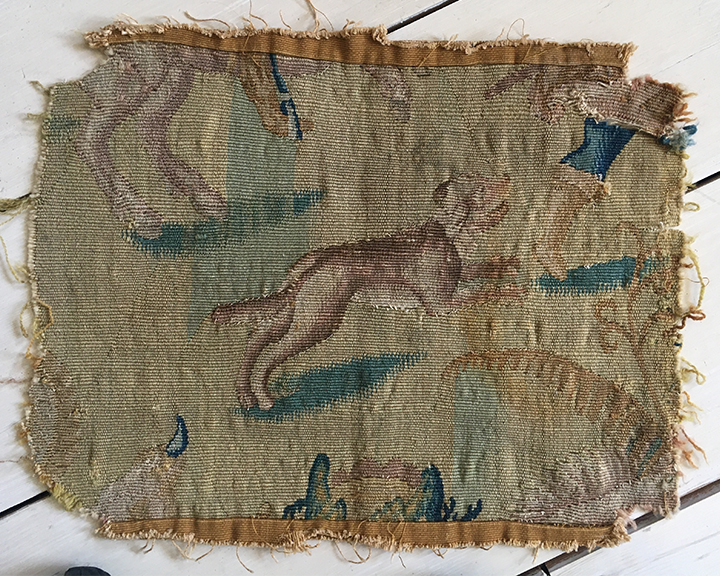 A Hound Tapestry
17th c
This would make an attractive cushion cover. I have lots of gold and silk braids at present, so could provide some. Cut from a larger tapestry you will see the horses hooves in the top left hand corner, and a man's boot in the right.


Cataloguing
A large hound or hunting dog bounding after his master, with a just a boot detected in the top right hand side, the legs of a horse to the top left, all amongst hillocks.
15 x 18 1/2 in; 38 x 47 cm
Condition
The top right hand corner needs some stitchesto pull the tapestry together. The hound has had some re stitching, which could be improved. The repairs were probably done a long time ago. We can do the work and make it into a cushion for you.
Cut from a larger piece. This panel needs a little tidying up. The top right hand corner has the weft threads parting. This could very easily be rectified with a few threads. The outline of the dog has been re stitched and could be improved. When you look at the back of the tapestry you can see it has, unsuprisingly, faded a little. We can do the stitching for you and make into a cushion, should you wish.
Price: £225 | $300 | €250
Ref N°: 2020/9