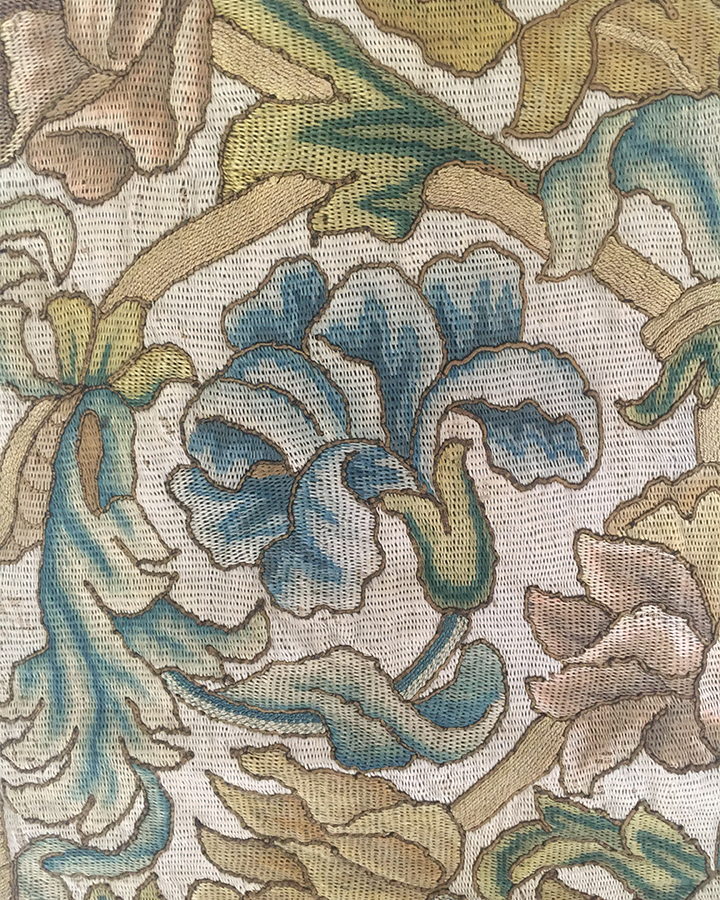 Italian Embroidery
17th c
This beautiful piece could easily be slightly reduced to become a panel, which would look good mounted on a stretcher and hung.
Cataloguing
A Chausable front embroidered with three formal central flower sprays bearing different flowers, surruonded by scrolls containing flower heads, including tulips and lillies, in floss silk shades of blue, green, yellow, pink on a ivory silk ground, using French knots, basket weave and other stitches, many flowers outlined with couched silk cord, the edges with an integral embroidered braid.
44 x 20 in; 112 cm x 50 cm
Condition
Very good. The chausable does have velcro on the reverse so could be hung. The integral braid edging is only on the main body of the chausable. The top V section has very very similar applied braid.
Could easily be reduced to a rectangle hanging or table centre.
Price: £600 | $760 | €650
Ref N°: 6/2020