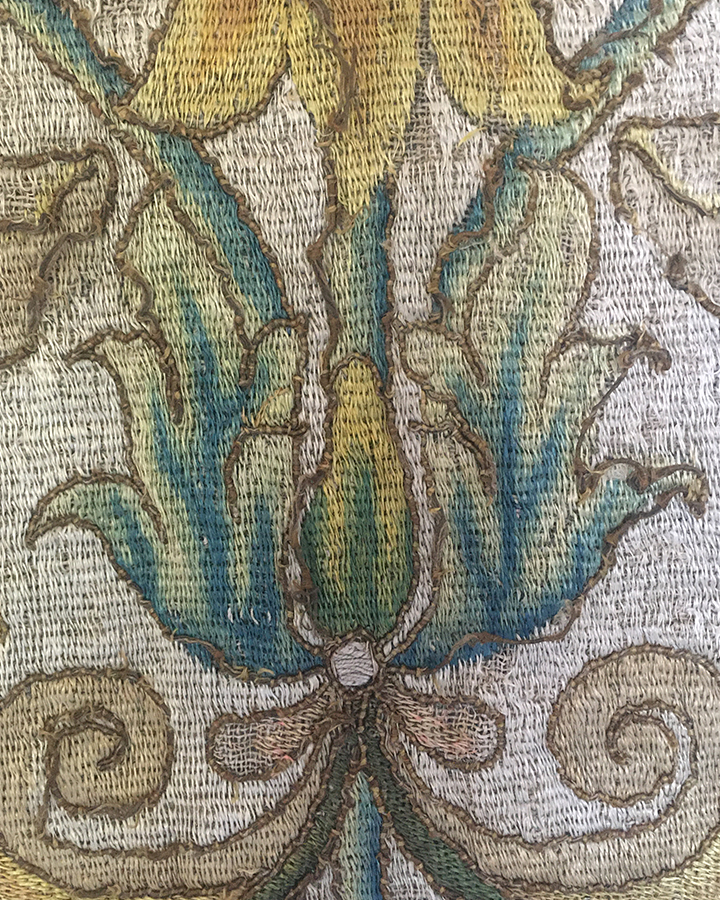 Italian Embroidery
17th c
This is a Dalmatic, part of a priest's set of vestments. By removing the lower side sections this could easily be made into fabulous hanging, mounted on a board. The background almost looks silver.
Cataloguing
The central panel divided into two, the larger top section with horizontal curling stems containing flowerheads spreading from a central stem containing four flowers, the lower section with similar design, using silks in soft shades of blue, green, yellow and pink on an ivory ground, all edged with yellow lines, all the flowers outlined and couched in a silk cord, using basket weave and French knots, the two side panels with flower meanders, including tulips.
41 x 29 in; 1.04 x 75 cm widest.
Condition
Remarkable good considering its age. Slight silk losses. Two of the flowerheads near the top of the piece need the cord edging couching down, but this can easily be stitched down. We can do the mounting for you.
Price: £550 | $700 | €590
Ref N°: 6b/2020