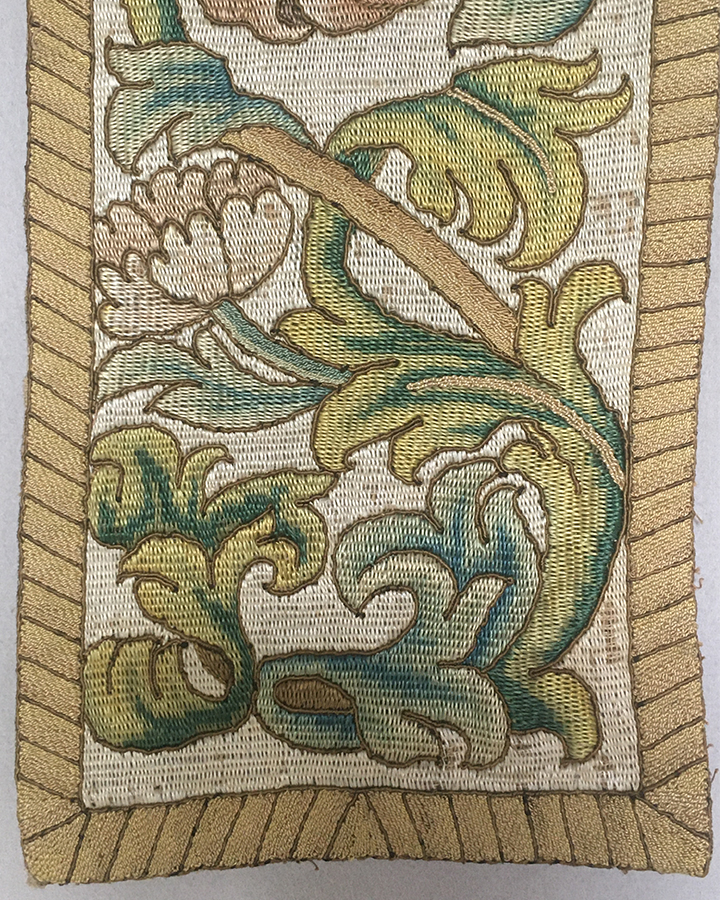 Italian Embroidered Lengths
Early 18th c
Could be used as table runners, mouinted and hung or four cushions. A very pleasing design and good colours.


Cataloguing
Two lengths each with curling and meandering leafy stems with large full blow flowers, including tulips, all in soft shades of pinks, blue, yellow, green, soft brown and ivory floss silks in a basket weave stitch, the flower stamens in French knots, with embroiderd braid to three sides.
32 x 7 in; 81 x 19 cm
Condition
Very good conditon, although when you look at the back you realise they are faded, particular the reds, but as they are, the colours are soft and very attractive. Both have the braid missing from the top. These were joined, but looked clumsy so I have unpicked them and they now look much better.
Price: £300 | $380 | €320
Ref N°: 6a