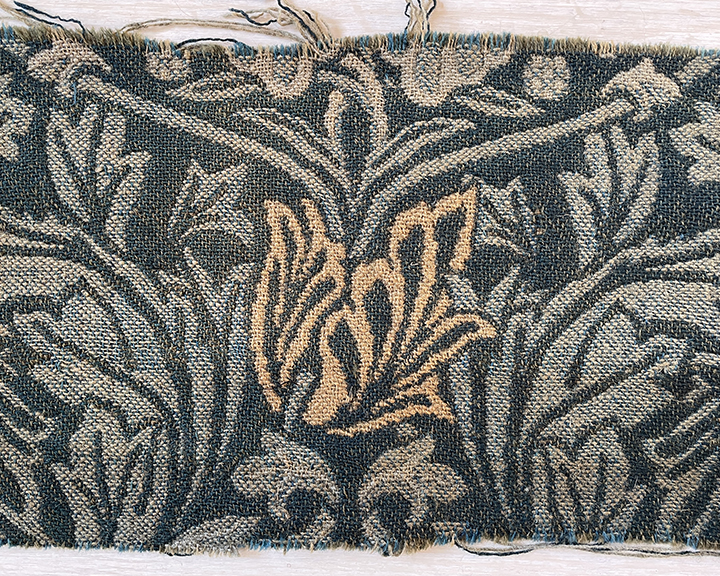 Tulip & Rose
1876
I only have small pieces left of this design, which would look good framed or mounted, should you wish to indulge yourself or give as a gift. They could also be made into cushions.
Designed by Wiliam Morris on 20 January 1876 and woven by the Heckmondwike Manufacturing Company, Heckmondwike, Yorkshire.
This design is the first dateable design by Morris for furnishing textiles. Morris had no facilities to weave commercial quantities of cloth himself so he ssked Heckmondwike to weave the fabric for him. Already they were producing Kidderminster type carpeting in this design.*
Cataloguing
The wool and cotton triple cloth woven with tulips and roses, in shades of lime and dark green, yellow, beige and pale blue,
A. 24 x 5 3/4 in; 60 x 14.5 ................ £ 75
B. 13 x 7 in; 33 x 18 cm.................... SOLD
C. 10 1/2 x 8 in; 27 x 20 cm...............£ 28
Condition
All pieces are in good condition.
To stitch to a suitable backing fabric, stretched over a stretcher ready to hang or stretched over acid free board ready to frame, would cost around £75.
Comments
* William Morris edited by Linda Parry. p 269, M76.
Price: on request