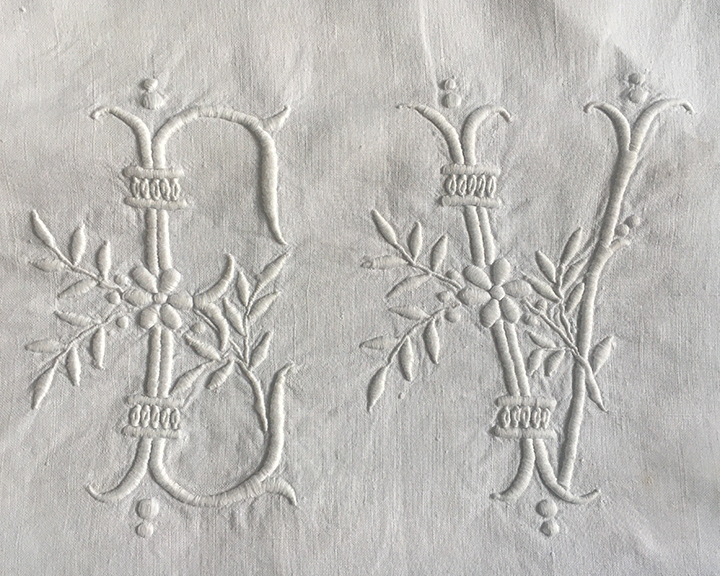 SOLD
French Linen & Cotton Sheets
Early 20th c
King size. I love to use linen or good quality cotton sheets in the summer, with a Durham quilt, so much nicer to look at than a duvet cover!
Cataloguing
The first of linen monogramed and embroidered A V, with a simple row of drawnthread work.
8ft 2 x 10.4 in; 2.5 x 3.2 cm £ 75
The second of heavy cotton with a more exagerated row of drawnthread work.
6ft 7 in x 9ft 2 in; 2 x 2.8 m £ 55
Condition
Very very good. No marks or stains.